(NOTE: You can access all the shortcodes via the shortcodes icon on your visual editor. See this document if you need more information.)
The Post Slider shortcode lets you put a slider of different posts from your site into any page. You can choose to show images and a title, or you can include an image, title, and an excerpt, or you can choose to show just the images.
Here's an example of images with titles.
Here's a look at the settings page.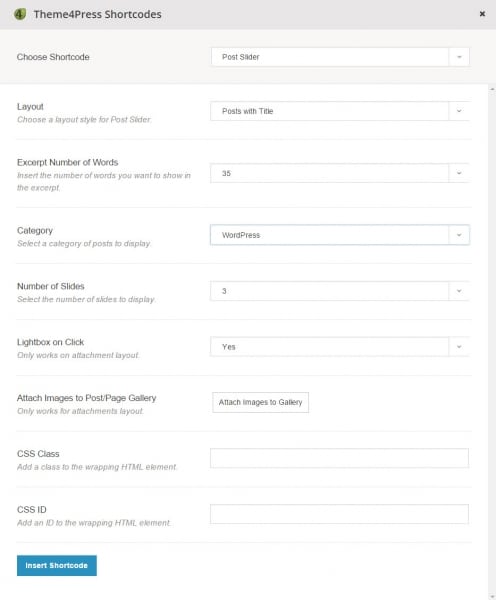 Here's a sample shortcode.


These are the properties:
layout=posts (image + title),posts-with-excerpt (image + title + excerpt),attachments-only (image only)
excerpt = a number between 1-50 for the number of words in the excerpt
limit = a number between 1-10 for the number of slides
lightbox = yes, no; pop up lightbox or not - only available in image only mode