(NOTE: You can access all the shortcodes via the shortcodes icon on your visual editor. See this document if you need more information.)
The SoundCloud shortcode is used to pull audio down from SoundCloud servers. Here's an example.
This is a look at the settings page.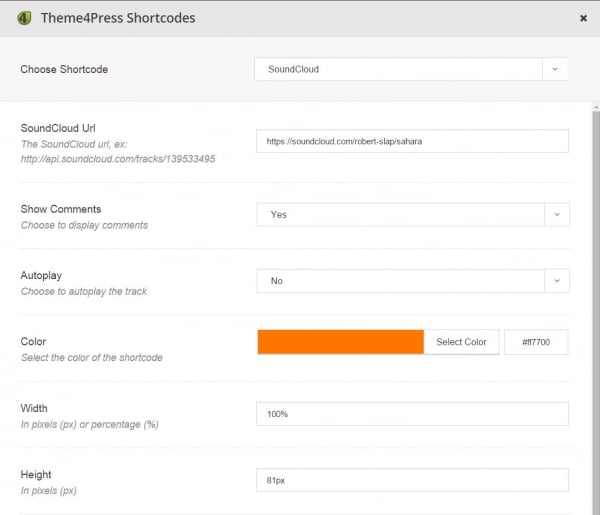 Here's a sample shortcode.


These are the properties.
url = the URL of the SoundCloud track you want to embed on the page or post
comments = use one of these:yes, no
auto_play = use one of these:yes, no
color = a hex color without the # hashtag (e.g. ff9988, not #ff9988)
width = a pixel or percentage value, like 100% or 400px
height = a pixel or percentage value, like 100% or 400px