(NOTE: You can access all the shortcodes via the shortcodes icon on your visual editor. See this document if you need more information.)
The Tooltip shortcode lets you pop up some additional text when the user hovers over or clicks on the words you've set to have a tooltip for.
Here's an example. Hover over the linked text.
This is the thing we're talking about.
Here's is the settings page.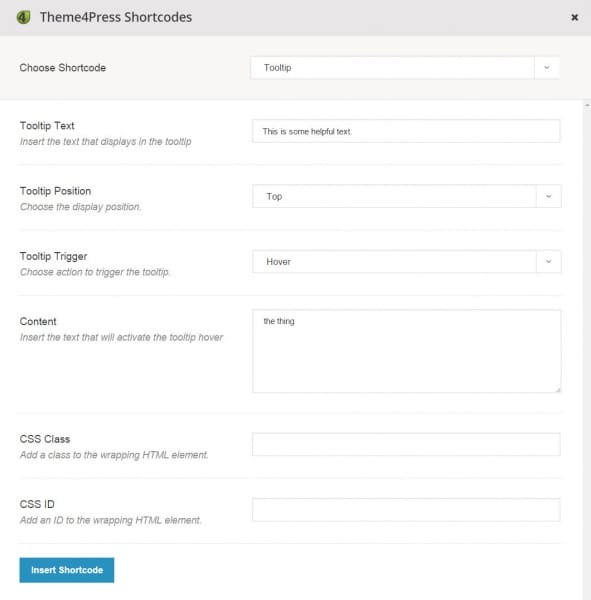 Here's an example shortcode.
[

tooltip

title

=

"This is some helpful text."

placement

=

"top"

trigger

=

"hover"

class

=

""

id

=

""

]

the

thing

[

/

tooltip

]
These are the properties:
title = the custom text that you wish to show in the text pop-up
placement = top, bottom, left, right
trigger = hover, click

For the text that you wish to trigger the tooltip, it must be located between the opening and closing tags