(NOTE: You can access all the shortcodes via the shortcodes icon on your visual editor. See this document if you need more information.)
The Woocommerce Product Slider shortcode allows you to pull in products from your Woocommerce products list. You can pull them in by category if you like.
Here's a screenshot.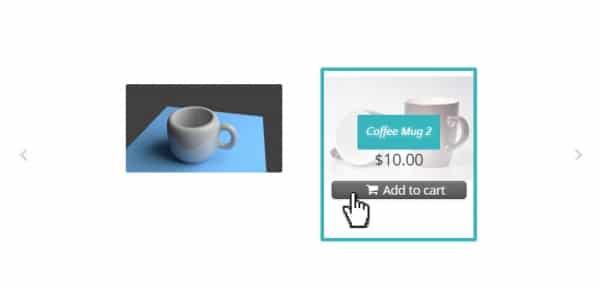 Here's a look at the setting page.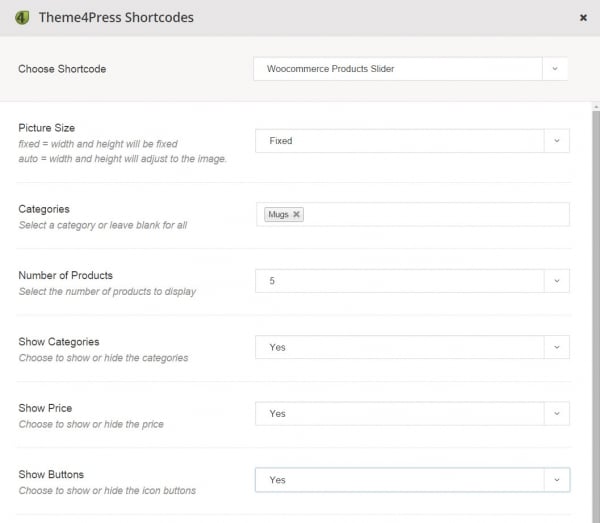 This is a sample shortcode.
[

products_slider

picture_size

=

"fixed"

cat_slug

=

"mugs"

number_posts

=

"5"

show_cats

=

"yes"

show_price

=

"yes"

show_buttons

=

"yes"

class

=

""

id

=

""

]
These are the properties:
picture_size = fixed, auto
cat_slug = the slug name of the category you'd like your slider to display, e.g. mugs, plates, pots, pans, etc.
number_posts = a number for the number of products you would like in the slider
show_cats = yes, no; whether to show the category names or not
show_price = yes, no; whether to show the price or not
show_buttons = yes, no; whether to show a button or not