(NOTE: You can access all the shortcodes via the shortcodes icon on your visual editor. See this document if you need more information.)
The YouTube shortcode  lets you pull in videos from Youtube.com. You can control the size of the video and other things. Here's an example:
This is the settings page.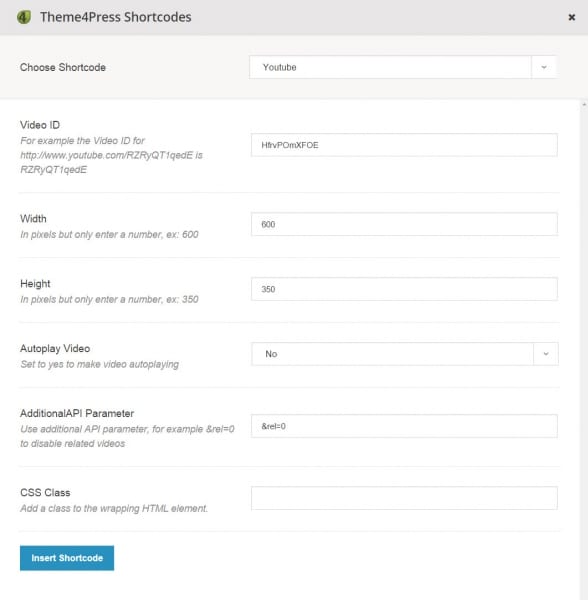 Here's a sample shortcode.


 


These are the parameters:









id = the id for the video that you wish to include; this id is shown within embed codes from the video page on the YouTube site, or at the end of the URL, after the "?v=" part. of the URL. For example, the code for a URL that ends with "?v=HfrvPOmXFOE" would be HfrvPOmXFOE


width = a pixel or percentage value, like 100% or 400


height = a pixel or percentage value, like 100% or 400


autoplay = yes, no


api_params =Use additional API parameter, for example &rel=0 to disable related videos