(NOTE: You can access all the shortcodes via the shortcodes icon on your visual editor. See this document if you need more information.)
The Woocommerce Featured Product Slider shortcode allows you to pull in featured products from your Woocommerce products list.
Here's a screenshot of a Featured Product Slider.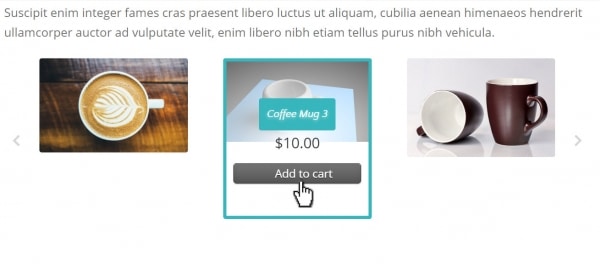 There are the settings.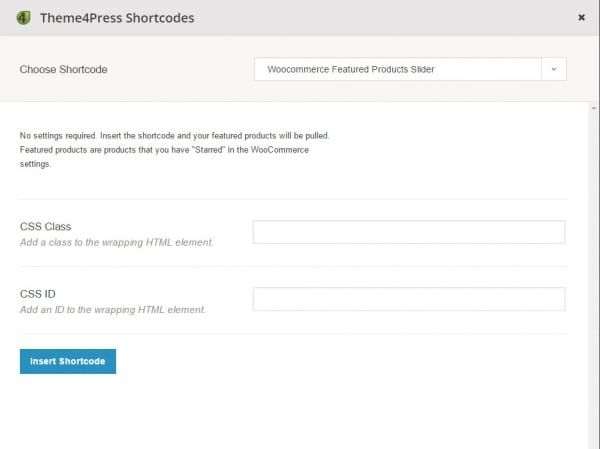 Here is a sample shortcode.




There are no properties to fill out for this shortcode. Inserting the simple shortcode above will automatically pull in all the products from your Woocommerce section that are labeled as being featured.
In order to label a product as featured, go to Products on your side menu, and then click the star for all of those you would like to feature.