Current evolve Theme Versions
GPL Compatible WordPress 6.2 Ready WooCommerce 7.8 Ready
Premium
Changelog - evolve Plus
Version 3.0.5


Date:         16/06/2023

- Tested up to 6.2
- PHP 8 Support improved
- Updated Kirki Framework




Version 3.0.4


Date:         12/11/2022

- Tested up to 6.1
- PHP 8 Support
- WooCommerce templates updated
- NEW features are coming!




Version 3.0.3


Date:         17/01/2022

- Customizer bug fixes
- Other Bug fixes



Version 3.0.2


Date:         10/06/2021

- WooCommerce update
- Bug fixes



Version 3.0.1


Date:         22/01/2021

- Multiple JS fixes, including Bootstrap slider and many more
- Some other bug fixes and compatibility improvements


Version 3.0
Date:         12/12/2020

Although we've changed the prefix, this release is mostly about bug fixing.
But rest assured - some nice surprises are due in 2021!

- Corrected the automated updating mechanism (sorry about that!)
- Some other bug fixes and compatibility improvements




Version 2.9.9

.9
Date:         4/10/2020

- Language files fixed
- Solved a compatibility issue with plugins for post likes
- Corrected the capability of Twitter sharing
- Now API key for Google Maps Shortcode is taken from Customizer->Contacts->Google Maps API
- Woocommerce templates updated
- Shortcode adding warning [object object] fixed
- Testemonials Avatar bug is fixed
- Some other bug fixes and compatibility improvements



Version 2.9.9

.8
Date:         13/08/2020

- Hotfixes



Version 2.9.9

.7
Date:         12/08/2020

- Wordpress 5.5 compatibility
- New Feature - embed a video on a home page (custom content) with a link from Youtube
- Woocommerce update
- Small bug fixes



Version 2.9.9

.6
Date:         24/06/2020

- Corrected some compatibility issues with PHP 7.4



Version 2.9.9

.5
Date:         04/06/2020

- Woocommerce updated.
- Added an option for local "No Siderbar". For Global setting choose "Global Setting"
- Corrected some Customizer bugs, affecting content boxes and buttons



Version 2.9.9

.4
Date:         15/04/2020

- Woocommerce updated.
- Fixed - several Kirki bugs, affecting the Customizer.



Version 2.9.9

.2
Date:         12/03/2020

- We've set up a new updates server, starting from this update you will be able to update automatically from it (you do not need to do anything). The update server is meant to take pressure off the main server, so that the use of our website will be smoother and faster. 
- Some errors where corrected, which appeared when switching from evolve-plus to evolve-plus+..

 

Version 2.9.9

.1
Date:         09/03/2020

- Woocommerce updated.
- Added the ability to control the colors of content boxes on the main page. Background, fonts, etc. Enjoy!

 

Version 2.9.9


Date:         16/02/2020

- Fixed - under certain circumstances, subitems of the main menu would stop working.

 

Version 2.9.8

.9
Date:         26/01/2020

- Fixed - in a Live Preview Mode Google fonts weren't loading
- Homepage Content Boxes wouldn't save uploaded icon images



Version 2.9.8

.8
Date:         05/01/2020

- Fixed - changing H parameters in Customizer has no affect on the website
- Fixed several errors in header
- E-Commerce templates updated
- Added the ability to show comments on home page
- Fixed Bootstrap and Parallax sliders' errors (not showing the uploaded images)



Version 2.9.8

.7
Date:         29/11/19

- Added another image size for post sliders, to improve image quality
- Fixed header settings being ignored
- Improved compatibility with Wordpress 5.3
- Updated Kirki framework
- Added the ability to deactivate slides in Bootstrap slider



Version 2.9.8

.6
Date:         23/09/19

- Corrected some small CSS issues
- Corrected a cURL error, sometimes appearing due to a bug in the Woocommerce integration
- Corrected a problem with Woocommerce and login elements sometimes disappearing from header
- Added the ability to control slides scroll when mouse pointer is on the slider



Version 2.9.8

.5
Date:         18/09/19

- Corrected a problem with slides not being saved in the Bootstrap Slider
- Updated Woocommerce templates and files



Version 2.9.8

.4
Date:         05/09/19

- Polished a couple of functions in functions.php
- Widget Box and Component Shortcodes are now installed directly from Wordpress during demo installations
- Now you can upload any image into Home Page Content Boxes, not just Font Awesome
- Small corrections of the CSS, blocking errors caused by certain menu plugins



Version 2.9.8

.3
Date:         22/8/19

- Corrected backward compatibility to PHP 5.6



Version 2.9.8

.2
Date:         16/8/19

- Corrected several problems with Customizer
- Content box for the home page gets a button generator (can use more than 1)
- Comments background now matches the general background of the website.



Version 2.9.8

.1
Date:         6/7/19

- Corrected the Gutenberg bug



Version 2.9.8


Date:         19/6/19

- Added API support for easy updates directly from Wordpress admin area
- Corrected a cURL bug



Version 2.9.7


Date:         11/5/19

- Updated WooCommerce Templates
- Updated Language Files
- Removed Google Plus Service
- Minor Visual Fixes




Version 2.9.6


Date:         25/3/19

- Updated Bootstrap Framework
- Updated Kirki Framework
- Updated Font Awesome




Version 2.9.5


Date:         6/3/19

- Added 12 New Main Menu Hover Effects
- Added 23 New Sub Menu Hover Effects
- Added 3 New Search Field Styles
- Added Custom Fonts Option
- Added Option To Disable The Google Fonts Library
- Added Option To Move jQuery Library To Header Area
- Improved Theme Options Structure




Version 2.9.4


Date:         23/2/19

- Added Support For Posts Slider and Recent Posts Widgets
- Added New Widget Area Layouts
- Added 3 New Widget Areas - Top Header, Single Post Top and Single Post Bottom
- Added Support To Replace Sidebar 2 With a Custom Sidebar
- Added New Magazine Demo
- Fixed Infinite Scroll Issue On Blog
- Fixed WooCommerce Shortcode Issue
- Minor Visual Fixes




Version 2.9.3


Date:         1/2/19

- Added Support For Widget Box Plugin
- Added Option To Select Global Sidebar For bbPress/BuddyPress
- Added Options To Enable Company Name, Phone and Address In The Contact Page
- Fixed 500 Error in Customizer on Some Hosts
- Fixed Menu Issue on Some Mobile Devices
- Minor Custom Sidebar Fixes




Version 2.9.2


Date:         16/1/19

- Added Support For One Page Parallax Feature
- Added 5 New One Page Parallax 1-Click Demos
- Added Support For New Shortcodes - Carousel Slider, Client Slider, Image Carousel, Image, Blog, Progress Bar, Counter Blocks
- Added New Default Demo Options
- Updated Language Files
- Fixed Correct Image Size In The Tabs Widget
- Fixed Page Title/Breadcrumbs For Main Blog Page




Version 2.9.1


Date:         11/12/18

- Major release of the theme - backup of previous version and database backup are highly recommended prior to update
- Converted theme Customizer framework to Kirki
- Added Visual Shortcuts in Customizer for faster design development
- Upgraded Bootstrap framework to version 4+
- Updated WooCommerce Templates
- Updated bbPress Templates
- Updated Language Files
- Updated jQuery Plugins
- SEO Optimizations
- Removed Features per WP requirements: Import Demo Function and Contents, Contact Form, Google Maps
- Changed file folder structure for better development
- Improved overall speed - now theme includes one front end JS file, removed unused functions, files, optimized Dynamic CSS generation
- Many visual and function fixes




Version 2.8.3

  
Date:         13/4/18       

- Added Footer Reveal Effect
- Updated WooCommerce templates
- Improved overall speed - CSS and JS minifications, compressed images
- Minor visual and function fixes




Version 2.8.2

 
Date:         19/12/17        

- Added Shortcuts in Customizer
- Updated WooCommerce templates
- Updated Theme4Press Core plugin
- Minor visual and function fixes




Version 2.8.1

 
Date:         25/11/17        

- Fixed issues with the Home/Front Page Builder
- Minor visual and function fixes




Version 2.8.0

 
Date:         17/11/17        

- Added Custom Home/Front Page Builder with prebuilt demos
- Added 6 new elements for the home/front page area
- Added new predefined color schemes
- Updated WooCommerce templates
- Updated Theme4Press Core plugin
- Minor visual and function fixes




Version 2.7.7

 
Date:         24/7/17        

- Added Support For Theme4Press Composer Front End Builder
- Updated WooCommerce Templates
- Minor visual, function and WooCommerce fixes




Version 2.7.6

 
Date:         8/7/17        

- Function fixes




Version 2.7.5

  
Date:         17/6/17        

- Updated Theme4Press Core plugin
- Minor visual and function fixes




Version 2.7.4

  
Date:         18/5/17        

- Added Support For Theme4Press Composer Plugin
- Added Font Awesome Icon Picker in Mega Menu and in Theme Options
- Updated WooCommerce Templates
- Minor visual and function fixes




Version 2.7.3

  
Date:         16/4/17        

- Updated WooCommerce Templates
- Updated Theme4Press Core plugin
- Minor fixes




Version 2.7.2

  
Date:         21/3/17        

- Fixed WooCommerce issues
- Improved responsiveness of Bootstrap and Posts slider
- Updated Theme4Press Core plugin
- Updated Demo Content for Import
- Minor visual fixes




Version 2.7.1

  
Date:         19/1/17        

- Fixed UberMenu issues
- Fixed double menu display and performance issues
- Header and Footer patern option needs to be updated in theme options, if used before




Version 2.7.0

  
Date:         15/1/17        

- Minor visual fixes




Version 2.6.9

  
Date:         13/1/17        

- Added Submenus in mobile navigation
- Implemented SASS, changed structure of theme folders
- Updated French language files
- Updated WooCommerce files
- Updated FontAwesome Font
- Minor fixes, overall optimization and improvements




Version 2.6.8

  
Date:         14/7/16        

- Added Mega Menu feature
- Added UberMenu support
- Added 2 New Bootstrap Slider Layouts
- Added Title Bar Feature for Posts and Pages
- Added option to select custom width for the content and sidebar(s)

- Updated language files
- Updated WooCommerce files
- Updated FontAwesome Font
- Improved control panel per post/page options




Version 2.6.6

  
Date:         9/6/16        

- Added custom menu location for sticky header
- Added option to upload sticky header logo
- Added 100% Width template for pages
- Added option to select slider position (above/under header)
- Added portfolio grid infinite scroll option
- Added search field in the sticky header
- Added support for Retina displays
- Added Custom width option
- Added option to enable/disable custom post format backgrounds

- Updated Theme4Press Core plugin
- Fixed bbPress global sidebar issue
- Fixed header widgets option per post/page bug
- Minor fixes




Version 2.6.4

  
Date:         8/5/16        

- Added Contact Form 7 Support
- Added option to select elements color

- Updated German Translation files
- Fixed Infinite Scroll Loader bug
- Fixed Blog shortcode bug




Version 2.6.3

  
Date:         3/5/16

- Fixed Front Page Content Box bugs
- Minor visual fixes




Version 2.6.2

  
Date:         30/4/16

- Fixed Front Page Content Box bug in Safari




Version 2.6.1

  
Date:         29/4/16

- Updated Theme4Press Core plugin
- Updated Translation Files
- Updated Redux Framework
- Updated Bootstrap library
- Updated bbPress files with breadcrumbs

- Fixed Sticky Header Issues
- Fixed many other visual and function issues
- Fixed WPML Compatibility
- Fixed Theme4Press Slider responsivness
- Fixed Front Page Content Box layout

 


Version 2.6.0

  
Date:         18/4/16

- Added Five New Header Layouts
- Added unlimited number of Bootstrap slides and reordering option
- Added unlimited number of Parallax slides and reordering option
- Added Custom Fonts Feature
- Added New Options in the Header section

- Improved Responsive Menu - Added New Options
- Improved Dynamic CSS Generation
- Updated Translation Files
- Updated WooCommerce Files
- Updated Redux Framework

- Fixed WPML Compatibility
- Fixed Sticky Header Issues
- Fixed many other visual and function issues




Version 2.5.1

  
Date:         15/12/15

- Fixed blog shortcode issue with WordPress 4.4




Version 2.5.0

  
Date:         19/11/15

- Added Portfolio Feature and Widget - Up To 9 Templates
- Added New Shortcodes - Blog, Flip Boxes, Modal, Popover, Recent Works, Theme4Press Slider
- Added Theme Automatic Update Feature
- Added Many New Theme Options - Social Links Sorting, Shortcodes styling and much more

- Replaced Flexslider with Theme4Press Slider
- Replaced many image icons with IcoMoon font
- Updated Font Awesome
- Fixed many issues
- Improved overall design - added options to turn on/off shadow effects, modern flat design integrated

  


Version 2.0.1

  
Date:         5/8/15

- Fixed IcoMoon bug, Fixed Front Page Content boxes bug, Minor fixes




Version 2.0.0

  
Date:         2/8/15

- Added Redux Framework support
- Added Romanian translation

- Updated Revolution Slider plugin
- Updated Layer Slider plugin
- Fixed minor issues




Version 1.9.0

  
Date:         27/5/15

- Added Import Demo Content button to Theme Options page
- Added global sidebar for BBPress
- Added standard WordPres templates - single.php, 404.php, search.php, author.php, attachment.php, page.php
- Added option to select layout per post/page 

- Updated Revolution Slider plugin
- Additional W3C Validation
- Fixed comments view on homepage
- Fixed sidebar views 
- Fixed Lightbox issue with attachments




Version 1.8.5

  
Date:         12/5/15

- Added options to select typography for H1-H6 headings, widgets title and content
- Added option to select a featured image for pages
- Added options to select custom background and color for Header, Content and Footer area    
- Added option to select title length of Posts Slider
- Added option to disable boxed layout shadow effect  
- Fixed Front Page sliders and content boxes display
- Fixed excerpt bug in Posts slider
- Updated comments avatars 
- Updated Color Picker in Customize
- Overall clean up of unnecessary functions, spaces and CSS




Version 1.8.0

  
Date:         14/4/15

- Implemented Google reCAPTCHA for Contact page template
- Added option to enable/disable Bootstrap Slides 100% Background
- Added Tumblr social media icon    
- Fixed small Google Map issue
- IE fixes

    


Version 1.7.8

  
Date:         1/4/15

- Added Infinite Scroll feature 
- Added option to select Bootstrap slider and Header widgets per page 
- IE compatibility fixes 
- Bootstrap images and responsiveness fixes 
- title tag fix
- Completed translation
- Fixed Polylang plugin issue 
- Added WPML compatibility 
- Color picker replaced with default WP library 
- Fixed various issues




Version 1.7.5

  
Date:         1/3/15

- Added bbPress and BuddyPress support 
- Added favicon option 
- Added 1-4 Front page content boxes option
- Fixed various stylesheet issues

- Updated translation files




Version 1.7.0

  
Date:         13/2/15

- Added Calibri font 
- Added title characters limit settings option 
- Added single post featured image 
- Added Logo center option
- Added Dynamic CSS
- Fixed Bootstrap image alignment and titles background
- Fixed codes issue in excerpts 
- Fixed CSS and Google Fonts
- Fixed customizer bug and another minor bugs 
- Fixed upload media library  

- Updated Revolution Slider plugin
- Updated Layer Slider plugin
- Updated WooCommerce integration
- Updated FontAwesome icons
- Updated Bootstrap Elements




Version 1.6.6

  
Date:         26/11/14

- Added new options to disable menu effect and default thumbnail of posts
- Fixed child theme support
- Fixed validation bugs 

- Updated Revolution Slider plugin
- Updated Layer Slider plugin
- Updated Flickr Widget
- Updated Twitter Widget
- Updated WooCommerce files




Version 1.6.5

  
Date:         3/6/14

- Added Front Page Content Boxes (enabled by default)
- Updated FontAwesome icons to the latest version, fixed custom header width
- Fixed Bootstrap Slider arrows issue




Version 1.6.0

  
Date:         25/5/14

- Added Bootstrap Slider option in the control panel
- Changed default background
- Minor fixes




Version 1.5.0

  
Date:         18/5/14

- Added new theme options
- Added Macedonian translation, minor fixes
- Added WooCommerce One Page Checkout layout

- Updated Theme4Press Shortcodes
- Updated WooCommerce templates
- Updated Revolution Slider plugin
- Updated Layer Slider plugin




Version 1.0.0

  
Date:         27/3/14

- Initial release
Buy Now
Free
Changelog - evolve
Version  4.3.7



Date:       14/06/23

- Updated Kirki Framework
- Tested up to 6.2
- PHP 8 Support improved



Version  4.3.6


Date:       12/11/22

- Tested up to 6.1
- PHP 8 Support
- WooCommerce templates updated
- NEW features are coming!



Version  4.3.5


Date:       17/01/22

- Customizer bug fixes
- General bug fixes



Version  4.3.4


Date:       10/06/21

- Bug fixes
- WooCommerce update



Version  4.3.3


Date:       22/01/21

- Several bug fixes, mostly JS compatibility issues



Version  4.3.2


Date:       12/12/20

- Several bug fixes




Version  4.3.1


Date:       4/10/20

- Language files fixed
- Solved a compatibility issue with plugins for post likes
- Corrected the capability of Twitter sharing
- Woocommerce templates updated
- Some other bug fixes and compatibility improvements




Version  4.3.0


Date:       13/08/20

- Hotfixes




Version  4.2.9


Date:       12/08/20

- Rolled back the requirement for PHP 7.4



Version  4.2.8


Date:       12/08/20

- Ability to add a Youtube video to Custom Content on the home page added.
- Some minor bug fixes.
- Updated Kirki for compatibility with Wordpress 5.5



Version  4.2.7


Date:       04/06/20

- Woocommerce updated.



Version  4.2.6


Date:       15/04/20

- Woocommerce updated.
- Fixed - several Kirki bugs, affecting the Customizer.
- Fixed - when moving from free version to Evolve+, sometimes Customizer error appeared



Version  4.2.5


Date:       09/03/20

- Woocommerce updated.

 

Version  4.2.4


Date:       16/02/20

- Fixed - under certain circumstances, subitems of the main menu would stop working.

 

Version  4.2.3


Date:       26/01/20

- Fixed - in the Live Preview mode, Google Fonts couldn't be loaded.

 

Version  4.2.2


Date:       12/12/19

- Fixed - comments sections being shown uninvited. Sorry about that )



Version  4.2.1


Date:       10/12/19

- Fixed - main page content box icons not showing in Customizer
- Fixed - changing H parameters in Customizer has no affect on the website
- Fixed several errors in header
- E-Commerce templates updated
- Added the ability to show comments on home page
- Known persistent issue - in Customizer->Front Page Builder-Content Box the icon name shown isn't consistent with the icon presented.
However, the icons do change when selected. Will be fixed in the future releases.



Version  4.2.0


Date:        29/11/19

- Added another image size for post sliders, to improve image quality
- Fixed header settings being ignored
- Improved compatibility with Wordpress 5.3
- Updated Kirki framework



Version  4.1.9


Date:        23/09/19

- Corrected some small CSS issues
- Corrected a cURL error, sometimes appearing due to a bug in the Woocommerce integration
- Corrected a problem with Woocommerce and login elements sometimes disappearing from header



Version  4.1.8


Date:         18/09/19

- Corrected a problem with slides not being saved in the Bootstrap Slider
- Updated Woocommerce templates and files



Version  4.1.7


Date:         05/09/19

- Polished a couple of functions in functions.php
- Small corrections of the CSS, blocking errors caused by certain menu plugins



Version  4.1.6


Date:         22/8/19

- HOTFIX - backward compatibility with oder versions of PHP



Version  4.1.5


Date:         15/8/19

- Fixed some customiser issues
- Set comments background to the general website background as default



Version  4.1.4


Date:         6/7/19

- Minor Visual Fixes
- Added review box



Version  4.1.3


Date:         11/5/19

- Updated WooCommerce Templates
- Updated Language Files
- Removed Google Plus Service
- Minor Visual Fixes




Version  4.1.2


Date:         25/3/19

- Updated Bootstrap Framework
- Updated Kirki Framework
- Updated Font Awesome




Version  4.1.1


Date:         6/3/19

- Added Option To Disable The Google Fonts Library
- Added Option To Move jQuery Library To Header Area
- Improved Theme Options Structure




Version  4.1.0


Date:         26/2/19

- Added New Widget Area Layouts
- Added 3 New Widget Areas - Top Header, Top Bar Left and Top Bar Right
- Added Support For Widget Box Lite Plugin
- Fixed WooCommerce Shipping Calculator Issue
- Updated WooCommerce Template
- Minor Schema.org Update




Version  4.0.7


Date:         17/2/19

- Fixed Infinite Scroll Issue On Blog
- Fixed WooCommerce Shortcode Issue




Version  4.0.6


Date:         2/2/19

- Fixed 500 Error in Customizer on Some Hosts
- Fixed Menu Issue on Some Mobile Devices
- Removed some features as per WordPress requirements




Version  4.0.5


Date:         16/1/19

- Added Option To Select Order Of Blog Posts
- Added New Default Demo Options
- Updated Language Files
- Fixed Correct Image Size In The Tabs Widget
- Fixed Page Title/Breadcrumbs For Main Blog Page




Version  4.0.4


Date:         31/12/18

- Added Demo Awesome - The Data Importer Support
- Added Option To Display The First Image Of Post Content If No Featured Image is Set
- Updated Kirki Framework
- Fixed Theme Options Per Page For Blog Page




Version  4.0.3


Date:         19/12/18

- Added About Page
- Updated WooCommerce Templates
- Updated Language Files




Version  4.0.2


Date:         19/11/18

- Fixed Tabs Widget PHP Error
- Code Optimizations




Version  4.0.1


Date:         3/11/18

- Updated WooCommerce Templates
- Updated Language Files
- Code Improvements




Version  4.0.0


Date:         22/10/18

- Updated Kirki Framework
- Fixed PHP Bugs
- Fixed Jetpack Slider Image Issue
- Fixed Pagination and Infinite Scroll Issue
- WooCommerce Layout Fixes
- Header 2 Layout Improvements
- Updated Language Files




Version  3.9.9


Date:         26/9/18

- Updated Kirki Framework
- Updated Font Awesome
- Fixed Featured Image Link
- Fixed Mobile Menu Issue




Version  3.9.8


Date:         14/9/18

- Fixed Error 500




Version  3.9.7


Date:         13/9/18

- Added Featured Image For Page
- Fixed Zoom Bug For Featured Image
- Fixed Customizer Options Bug




Version  3.9.6


Date:         5/9/18

- Fixed Customizer Options Bug




Version  3.9.5


Date:         5/9/18

- Added Zoom Icon In The Featured Images
- Improved Speed Of Customizer
- Updated Language Files
- Fixed Accessibility For Mobile Menu
- Fixed Issue With Header/Footer Widgets Not Refreshing When Enable/Disable
- Fixed Tabs Widget Default Values
- Fixed Breadcrumbs For Custom Post Types
- Fixed Warning Message Issue on Front Page Content Boxes




Version  3.9.4


Date:         6/8/18

- Added New Responsiveness Options For All Sliders
- Updated Font Awesome To

 Version 5.2.0


- Accessibility Ready Improvements
- Improved Structure Of Customizer Functions
- Schema.org Improvements
- Fixed Website Width Layout Issue
- Fixed Hide Page/Post Title Per Page/Post




Version  3.9.3


Date:         29/7/18

- Implemented Hook System In Common Template Files
- Fixed Logo Position For Header 1
- Fixed Mobile Menu
- Fixed Breadcrumbs Bug On Single Post
- Fixed Refresh Issue With WooCommerce Cart in Header
- Various Visual and Function Fixes




Version  3.9.2


Date:         27/7/18

- Fixed Breadcrumbs Bug




Version  3.9.1


Date:         27/7/18

- Added Option To Set Main Menu Height
- Updated Bootstrap Framework
- Updated German Translation
- Improved Header and Sticky Header Responsiveness
- Fixed No Content On Front Page
- Fixed Mobile Menu
- Fixed Breadcrumbs issue
- Fixed Translation Issue
- Fixed Error Messages
- Fixed Visual Bugs


Version  3.9
Date:         21/7/18

- Major release of the theme - backup of previous version and database backup are highly recommended prior to update
- Converted theme Customizer framework to Kirki
- Added Visual Shortcuts in Customizer for faster design development
- Upgraded Bootstrap framework to version 4+
- Updated WooCommerce Templates
- Updated bbPress Templates
- Updated Language Files
- Updated jQuery Plugins
- SEO Optimizations
- Removed Features per WP requirements: Import Demo Function and Contents, Contact Form, Google Maps
- Changed file folder structure for better development
- Improved overall speed - now theme includes one front end JS file, removed unused functions, files, optimized Dynamic CSS generation
- Many visual and function fixes




Version  3.8.4

  
Date:         12/4/18       

- Added Footer Reveal Effect
- Updated WooCommerce templates
- Improved overall speed - CSS and JS minifications, compressed images
- Minor visual and function fixes




Version  3.8.3

  
Date:         19/12/17        

- Added Shortcuts in Customizer
- Updated WooCommerce templates
- Minor visual and function fixes




Version  3.8.2

  
Date:         25/11/17        

- Fixed issues with the Front Page Builder
- Minor visual and function fixes




Version  3.8.0

  
Date:         17/11/17        

- Added Custom Front Page Builder with prebuilt demos
- Added 6 new elements for the front page area
- Added new predefined color schemes
- Updated WooCommerce templates
- Minor visual and function fixes




Version  3.7.6

  
Date:         8/7/17        

- Function fixes




Version  3.7.5

  
Date:         23/6/17        

- Function fixes




Version  3.7.4

  
Date:         17/6/17        

- Minor visual and function fixes




Version  3.7.3

  
Date:         20/5/17        

- Added Font Awesome Icon Picker in Mega Menu and in Theme Options
- Minor visual and function fixes




Version  3.7.2

  
Date:         5/5/17        

- Updated WooCommerce templates
- Minor fixes




Version  3.7.1

  
Date:         16/4/17        

- Added WooCommerce Support
- Minor fixes




Version  3.7.0

  
Date:         30/3/17        

- Fixed submenus functionality bug in Customize




Version  3.6.9

  
Date:         27/3/17        

- Fixed visual issue in Theme Options panel
- Improved responsiveness of Bootstrap and Posts slider




Version  3.6.8

  
Date:         21/3/17        

- Minor visual fixes




Version  3.6.7

  
Date:         19/1/17        

- Fixed double menu display and performance issues
- Header and Footer patern option needs to be updated in theme options, if used before




Version  3.6.6


Date:         15/1/17 

- Minor visual fixes




Version  3.6.5


Date:         13/1/17 

- Added Submenus in mobile navigation
- Implemented SASS, changed structure of theme folders
- Updated French language files
- Updated FontAwesome Font
- Minor fixes, overall optimization and improvements




Version  3.6.4


Date:         17/7/16 

- Small bug fix




Version  3.6.3


Date:         17/7/16 

- Added 1 New Bootstrap Slider Layout

- Updated language files
- Updated FontAwesome Font
- Improved control panel per post/page options
- Minor fixes




Version  3.6.2


Date:         10/6/16 

- Fixed logo image bug




Version  3.6.1


Date:         10/6/16 

- Added custom menu location for sticky header
- Added option to select slider position (above/under header)
- Added search field in the sticky header
- Added option to enable/disable custom post format backgrounds

- Fixed header widgets option per post/page bug
- Minor fixes




Version  3.6.0

  
Date:         29/4/16 

-  Added One More Header Layout
-  Added New Options in the Header section
-  Improved Dynamic CSS Generation
-  Updated Translation Files
-  Updated Redux Framework
-  Updated Bootstrap library
-  Updated bbPress files with breadcrumbs
-  Fixed WPML Compatibility
-  Fixed Sticky Header Issues
-  Fixed many other visual and function issues


 
 
Version  3.5.0

  
Date:         1/12/15 

-  Replaced many image icons with IcoMoon font 
-  Updated Font Awesome 
-  Fixed many issues
-  Improved overall design - added options to turn on/off shadow effects, modern flat design integrated

  


Version  3.4.4


Date:         30/8/15

-  Fixed Sticky Header issue
-  Fixed Header and Footer Patern Issue 
-  Added standard WordPres templates - single.php, 404.php, search.php, author.php, attachment.php, page.php
-  Updated translation files 
-  Minor fixes

 


Version  3.4.3

  
Date:         5/8/15 

-  Minor fixes




Version  3.4.1

  
Date:         1/8/15 

-  Fixed Customizer Error
-  Minor fixes




Version  3.4.0

  
Date:         26/7/15 

-  Removed Options Framework as per WordPress requirements 
-  Added Redux Framework support 
-  Various fixes




Version  3.3.0

  
Date:         19/4/15 

-  Added options to select typography for H1-H6 headings, widgets title and content 
-  Added option to select a featured image for pages 
-  Added options to select custom background and color for Header
-  Content and Footer area
-  Added option to select title length of Posts Slider
-  Added option to disable boxed layout shadow effect
-  Updated comments avatars
-  Updated Color Picker in Customize
-  Fixed Theme Check notices
-  Fixed excerpt bug in Posts slider
-  Fixed Front Page sliders and content boxes display
-  Overall clean up of unnecessary functions, spaces and css

  


Version  3.2.7


Date:         19/4/15

-  Small IE and bbPress fixes

 
  

Version  3.2.6


Date:         17/4/15

-  Fixed bbPress bug, 
-  Added option to select Header Image Background Responsiveness Style

 


Version  3.2.5

  
Date:         14/4/15

-  Fixed small Google Map issue
-  Disabled comments on front page
-  IE fixes
-  Implemented Google reCAPTCHA for Contact page template
-  Added option to enable/disable Bootstrap Slides 100% Background
-  Added Tumblr social media icon
-  Added options of the premium version for showcase

 


Version  3.2.2

  
Date:         5/4/15

-  Minor fix

 


Version  3.2.1

  
Date:         1/4/15

-  Minor fixes

 


Version  3.2.0

  
Date:         31/3/15

-  Added Infinite Scroll feature 
-  Added option to select Bootstrap slider and Header widgets per page
-  IE compatibility fixes
-  Bootstrap images and responsiveness fixes
-  title tag fix
-  Completed translation
-  Fixed Polylang plugin issue
-  Added WPML compatibility
-  Color picker replaced with default WP library

 


Version  3.1.6

  
Date:         9/3/15

-  Minor fixes




Version  3.1.5

  
Date:         1/3/15

-  Added bbPress and BuddyPress support
-  Added favicon option
-  Added 1-4 Front page content boxes option
-  Fixed various stylesheet issues
-  Updated translation files




Version  3.1.0

  
Date:         16/2/15

-  Uploader Fix




Version  3.0.9

  
Date:         12/2/15

-  Fixed customizer issues 
-  Updated Bootstrap Elements
-  Minor Fixes




Version  3.0.8

  
Date:         22/1/15

-  Added Calibri font, 
-  Added title characters limit settings option
-  Added single post featured image
-  Fixed Bootstrap image alignment and titles background
-  Fixed codes issue in excerpts
-  Added Logo center option
-  Fixed CSS and Google Fonts
-  Updated Font Awesome




Version  3.0.7

  
Date:         13/12/14

-  Fixed customizer bug, 
-  Fixed upload media library
-  Added dynamic CSS 
-  Small bug fixes




Version  3.0.4

  
Date:         20/11/14

-  Fixed child theme support 
-  Fixed validation bugs
-  Added new options to disable menu effect and default thumbnail of posts




Version  3.0.3

  
Date:         3/9/14

-  Fixed Google Map bug 
-  Added Pinterest Social Button
-  Updated Social Buttons Links




Version  3.0.2

  
Date:         23/8/14

-  Fixed Customize bug




Version  3.0.0

  
Date:         17/8/14

-  Added Customize feature




Version  2.9.9

  
Date:         29/6/14

-  Minor fixes




Version  2.9.8

  
Date:         3/6/14

-  Added Front Page Content Boxes (enabled by default)




Version  2.9.7

  
Date:         31/5/14

-  Updated FontAwesome icons to the latest version
-  Fixed custom header width




Version  2.9.6

  
Date:         29/5/14

-  Fixed Bootstrap Slider arrows issue




Version  2.9.5

  
Date:         25/5/14

-  Added Bootstrap Slider option in the control panel
-  Changed default background
-  Minor fixes




Version  2.9.3

  
Date:         18/5/14

-  Minor fixes 
-  Added new theme options




Version  2.9.2

  
Date:         1/5/14

-  Added Macedonian translation
-  Minor fixes




Version  2.9.1

  
Date:         4/4/14

-  Added full width option for single posts/pages




Version  2.9.0

  
Date:         28/3/14

-  Minor fixes




Version  2.8.8

  
Date:         8/3/14

-  Minor visual fixes




Version  2.8.6

  
Date:         14/2/14

-  Added Layout Width option




Version  2.8.5

  
Date:         31/1/14

-  Added Simplified Chinese language 
-  Added Contact Page template with Google Maps and Contact Options
-  Fixed child theme CSS issue
-  Updated translation files




Version  2.8.1

  
Date:         4/1/14

-  Fixed menu item hover issue
-  Fixed footer widgets layout 
-  Added option to disable Animate.css plugin
-  Minor CSS fixes




Version  2.8.0

  
Date:         11/12/13

-  Fixed mobile menu issue
-  Improved Parallax 'Learn More' option
-  Added Post Formats with a color variations
-  Added CSS transition effects
-  Added Breadcrumbs navigation
-  Added missing WordPress functionality requirements
-  Improved overall design




Version  2.7.1

  
Date:         28/11/13

-  Fixed menu issue
-  Added new theme option




Version  2.7.0

  
Date:         24/11/13

-  Improved responsiveness with Bootstrap
-  Added Sticky Header
-  Added new theme options
-  PHP and CSS fixes




Version  2.6.4

  
Date:         20/11/13

-  Updated Bootstrap Elements 
-  Added Font Awesome 
-  Improved Social links options




Version  2.6.2

  
Date:         17/11/13

-  Added Tabs widget




Version  2.6.1

  
Date:         13/11/13

-  Fixed generator issue




Version  2.6.0

  
Date:         10/11/13

-  Improved theme options panel 
-  Added Parallax and Posts slider feature
-  Added backup options
-  Added new theme options
-  Improved overall design




Version  2.5.0

  
Date:         11/6/13

-  Improved header widgets area color scheme option




Version  2.4.9

  
Date:         8/6/13

-  Added button color options




Version  2.4.8

  
Date:         27/5/13

-  Added new design options
-  Improved overall design




Version  2.4.7

  
Date:         13/5/13

-  Improved Google Fonts




Version  2.4.6

  
Date:         22/3/13

-  CSS fixes




Version  2.4.5

  
Date:         12/3/13

-  Added Blog template




Version  2.4.4

  
Date:         4/2/13

-  Fixed search button issue for IE

 


Version  2.4.3

  
Date:         29/1/13

-  Fixed CSS background bug

 


Version  2.4.2

  
Date:         22/1/13

-  CSS and Javascript fixes
-  Improved overall design

 


Version  2.4.1

  
Date:         8/12/12

-  Added 5 Google Fonts

 


Version  2.4.0

  
Date:         17/11/12

-  Added new design options
-  Improved overall design

 


Version  2.3.9

  
Date:         20/8/12

-  Added new design options

 


Version  2.3.8

  
Date:         14/8/12

-  Fixed main menu issue

 


Version  2.3.7

  
Date:         9/8/12

-  Added Bootstrap Elements support 
-  CSS fixes

 


Version  2.3.6

  
Date:         25/7/12

-  Added menu custom background color option

 


Version  2.3.5

  
Date:         21/7/12

-  PHP and CSS fixes
-  Added responsive layout and new options

 


Version  2.3.0

  
Date:         26/6/12

-  PHP fixes
-  Added new options 
-  Improved design




Version  2.2.3

  
Date:         23/5/12

-  Added Greek translation




Version  2.2.2

  
Date:         13/5/12

-  PHP fixes




Version  2.2.1

  
Date:         11/5/12

-  Fixed php issue




Version  2.2.0

  
Date:         10/5/12

-  Improved theme control panel




Version  2.1.1

  
Date:         5/5/12

-  Fixed php issue




Version  2.1.0

  
Date:         4/5/12

-  Added Polish translation




Version  2.0.9

  
Date:         26/4/12

-  Functions and css fixes 
-  Added Serbian translation




Version  2.0.8

  
Date:         14/4/12

-  Options fixes 
-  Added Danish translation




Version  2.0.7

  
Date:         9/4/12

-  Script and function fixes
-  Added documentation link




Version  2.0.6

  
Date:         28/3/12

-  Fixed issue with default menu in header




Version  2.0.5

  
Date:         26/3/12

-  Fixed issue with custom menu in the sidebar




Version  2.0.4

  
Date:         22/3/12

-  Fixed issue with links in the header




Version  2.0.3

  
Date:         19/3/12

-  Fixed issues with widgets layout




Version  2.0.0

  
Date:         16/3/12

-  CSS fixes
-  Completely redesigned




Version  1.2.9

  
Date:         24/10/11

-  Bug fixes




Version  1.2.8

  
Date:         18/10/11

-  Added option to disable ads, one column template 
-  Added affiliates option




Version  1.2.7

  
Date:         14/9/11

-  Fixed Google Plus social button
-  Bug fixes




Version  1.2.6

  
Date:         23/7/11

-  Added Google Plus social button 
-  Bug fixes in options page




Version  1.2.5

  
Date:         19/6/11

-  Bug fixes




Version  1.2.4

  
Date:         29/4/11

-  Added translation - Brazilian Portuguese




Version  1.2.3

  
Date:         19/4/11

-  CSS and jQuery fixes 
-  Added translations - Norwegian, Slovenian, Italian




Version  1.2.2

  
Date:         6/4/11

-  jQuery fixes 
-  CSS fixes




Version  1.2.1

  
Date:         5/4/11

-  jQuery fixed 
-  Added translation - Turkish




Version  1.2.0

  
Date:         1/4/11

-  Added translation - Russian




Version  1.1.9

  
Date:         31/3/11

-  Layout and PHP fixes




Version  1.1.8

  
Date:         21/3/11

-  CSS and PHP fixes




Version  1.1.7

  
Date:         7/3/11

-  CSS and PHP fixes 
-  Added translations - Spanish, German, Swedish, Dutch, French




Version  1.1.6

  
Date:         8/2/11

-  CSS and PHP fixes 
-  Added translation availability




Version  1.1.5

  
Date:         7/2/11

-  CSS and PHP fixes
-  Added LinkedIn social button




Version  1.1.2

  
Date:         11/1/11

-  Initial release
Free Download v4.3.7
Light Weight Theme Package and Page Size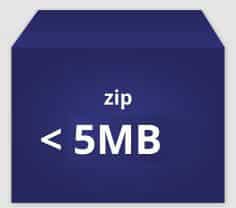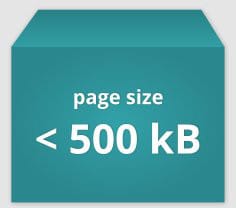 29,000+ Users Trust Us. And Counting...
Most customizable free theme I know of

evolve is by far the most customizable free theme I've come across. All the settings that matter for how your website looks are available. The extras in the paid version are exactly that – extras. You can build a perfectly functional and good-looking website without spending a dime using this theme.
READ FULL REVIEW
Up To 20 Pre-built Websites With Demo Datas
Awesome Pre-built Demos
Extend The Theme With The Demo Awesome Plugin And Get Many Beautiful Demos Which You Can Import With Just One Click!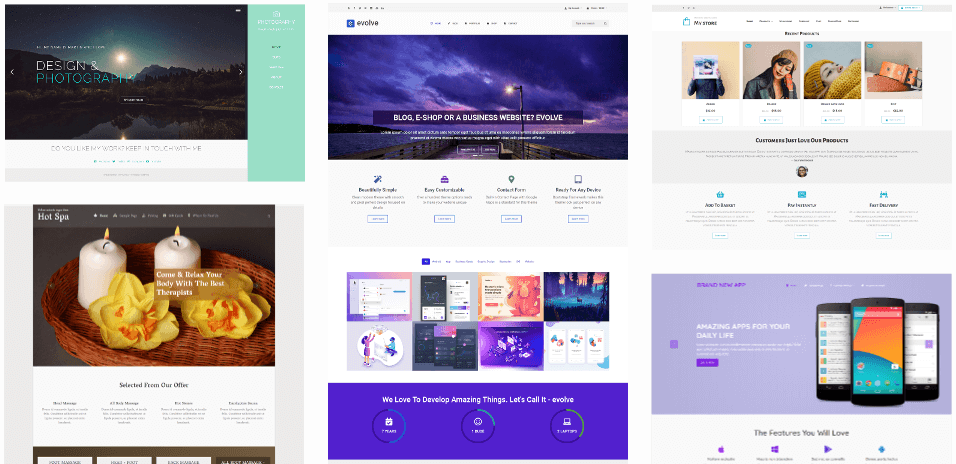 Perfect For eShops With Full WooCommerce Support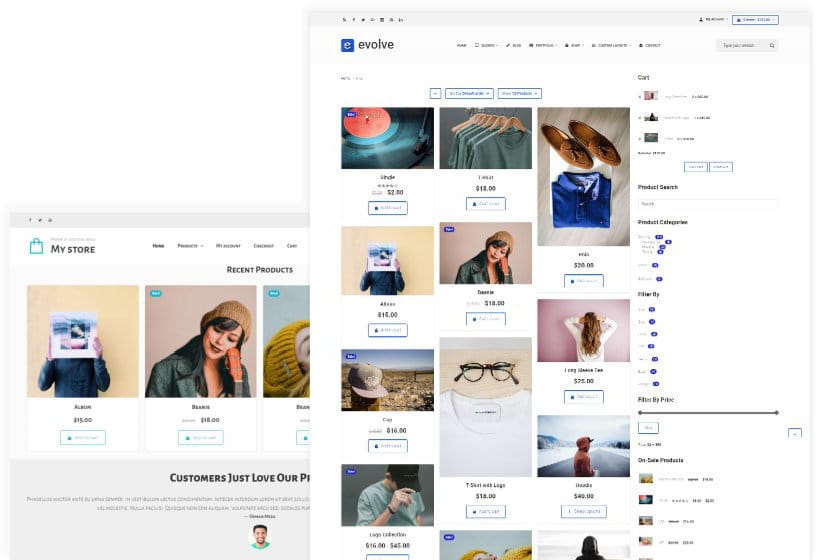 Need More Great Features?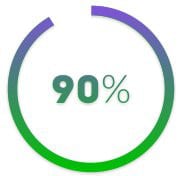 FAST & LIGHT
We keep an eye on the website speed and performance as well as on the theme's generated page size which can save you a lot of data while browsing your website
PINGDOM & GTMETRIX 99%
PAGESPEED 90%
*The speed results have been measured with the default WordPress installation, without enabled additional plugins and extra defined user content like images, etc.

Modern Browsers Tested & Compatible
While we are developing the theme we make sure it works and it's compatible with all the modern browsers like Chrome, Edge, Firefox, Safari, or Opera
Reasons users love to use evolve theme
Great theme and great support

A great theme and great support (answers are usually given within the shortest time)...
This is a great theme!

Extremely versatile, easy to style, functional; I couldn't be happier with a theme.
Fantastic. Easy. Modern. Love it

Easy to customize, great theme setting options. Much appreciated.
VIEW ALL TESTIMONIALS
evolve theme is also compatible with other popular plugins
WooCommerce
e-Shop Toolkit For Beautiful Shops

WP Super Cache
Optimize The Website Speed To The Maximum

WPML
Translate The Page To Any Language

Contact Form 7
Create Simple But Useful Contact Forms

Yoast SEO
Better Search Engine Optimization

bbPress
Create Advanced Forums To Provide Support

BuddyPress
Community With Instant Messaging And User Activities
Gravity Forms
Build Advanced Forms With Few Clicks

Elementor Page Builder
Drag & Drop Front Page Builder

SiteOrigin Page Builder
Responsive Builder Supporting Many Great Elements

Beaver Builder
Page Builder With Drag & Drop Controls

WPForms
Drag & Drop Contact Form Builder
Some of the amazing features of Premium version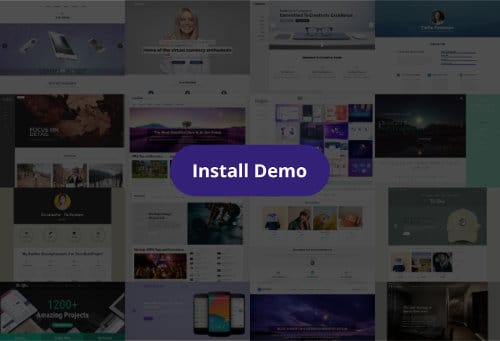 Many Pre-built Demos
You can choose from many predefined starter websites and import them with just one click. Don't build websites from a scratch anymore
Built-in Mega Menus
The built-in Mega Menu lets you add an extra-large menu where you can define the number of columns, add icons or images, and even set widgets and own backgrounds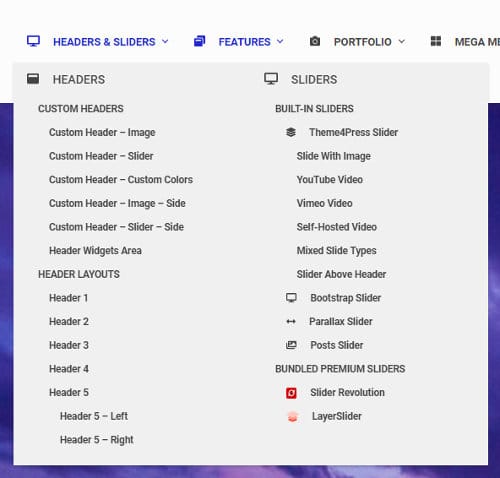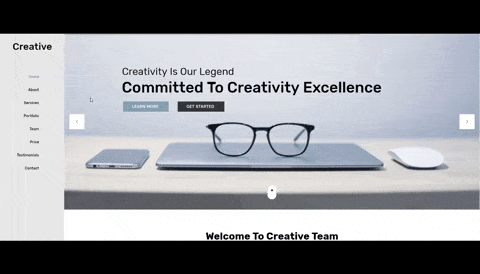 One Page Parallax Layouts & Backgrounds
The evolve Plus theme lets you create beautiful one-page layouts with nice parallax background effects on the mouse scroll
Up To 5 Unique Header Layouts
Wanna have a unique header? With the premium version, you can set them even per post/page layout. Don't be limited anymore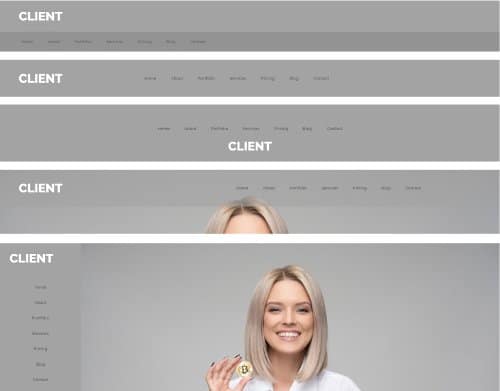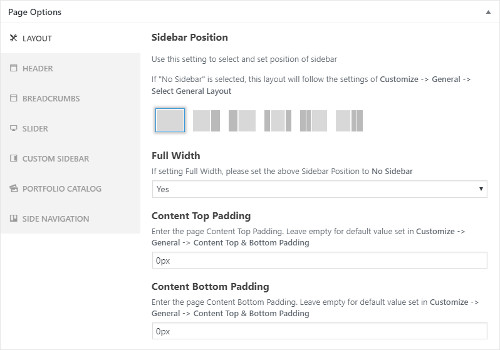 Custom Post/Page Layouts
Build unique post/page layouts with many settings which let you select for example sidebar position, custom widget areas, sliders, and much more
Color Schemes
Select a new website color skin with just a click. Many elements can have their custom color. Up to 10 unique color schemes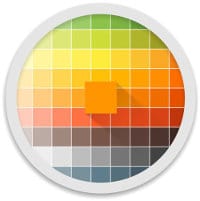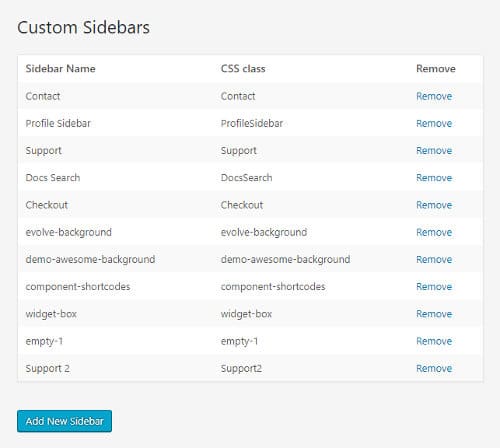 Unlimited Sidebars
Create as many sidebars as you wish and set them per post, page, portfolio, or any page
Contact Form With Google Map
Let your visitors contact right through the built-in contact form template with the Google Map and reCAPTCHA protection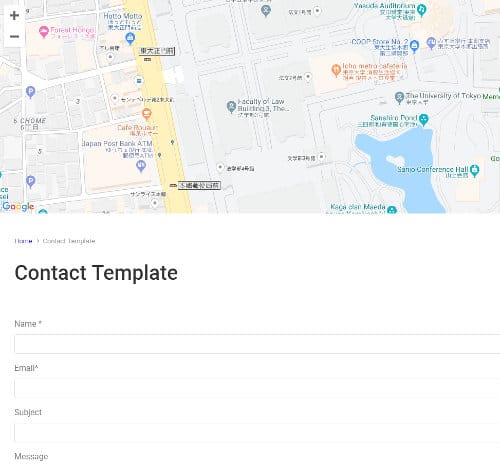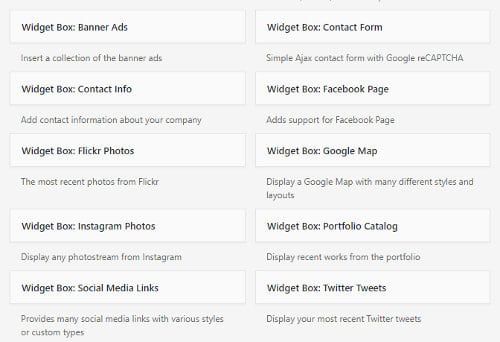 Custom Widgets
With the premium version, you can add many useful premium widgets like contact forms, Google Maps, Facebook page, Instagram stream, and much more
Predefined Child Theme
With the premium version, you get the predefined child theme which you can use for your next project which needs some extra customizations of the code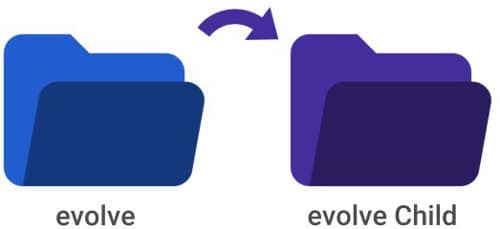 15+ Shortcodes
You can easily create many website elements like carousels, client sliders, content boxes, Google Maps, and much more
Many Menu Styles And Effects
The Premium Version Adds Many Nice Animated Menus Which You Can Set With Just a Click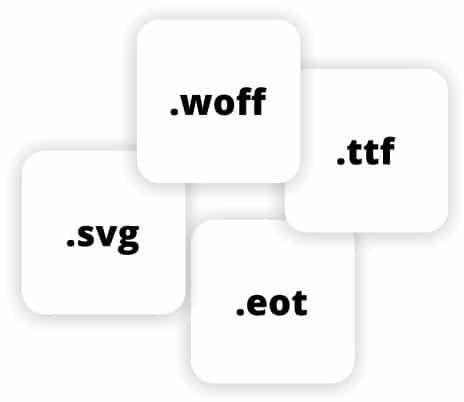 Custom Fonts
Add Any Custom Font To Your Website. Don't Be Limited Anymore
900+ Google Fonts
Great Collection Of Many Google Fonts To Make The Website To Look Just Like You Need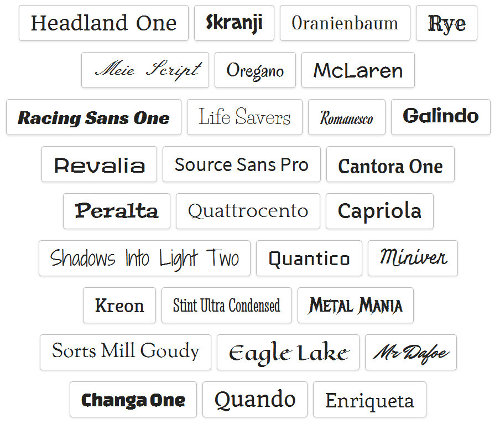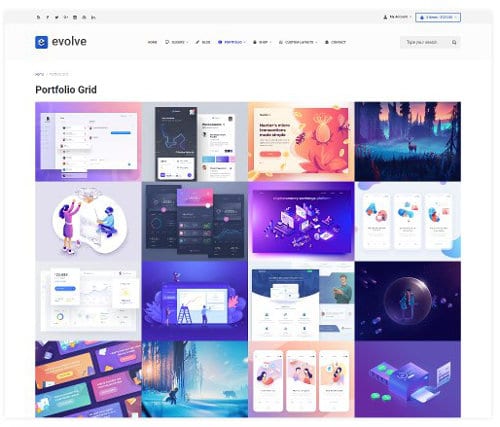 Built-In Portfolio & Lightbox Effects
Up To 9 Portfolio Layouts Which Can Show Your Most Recent Works With Some Nice Animation Effects. The Lightbox Functionality Will Just Make Your Photos Even More Perfect
Sticky Navigation
The sticky side navigation template lets you automatically put a set of pages into a group and then have a menu for the group appear in your sidebar with the nice scrolling effect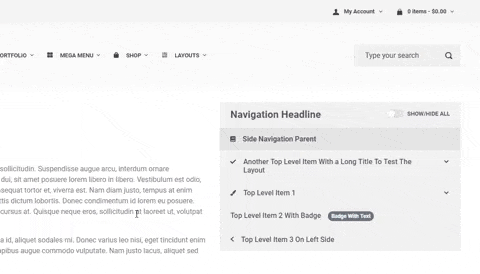 Bundled Premium Plugins Will Help You To Create Beautiful Presentation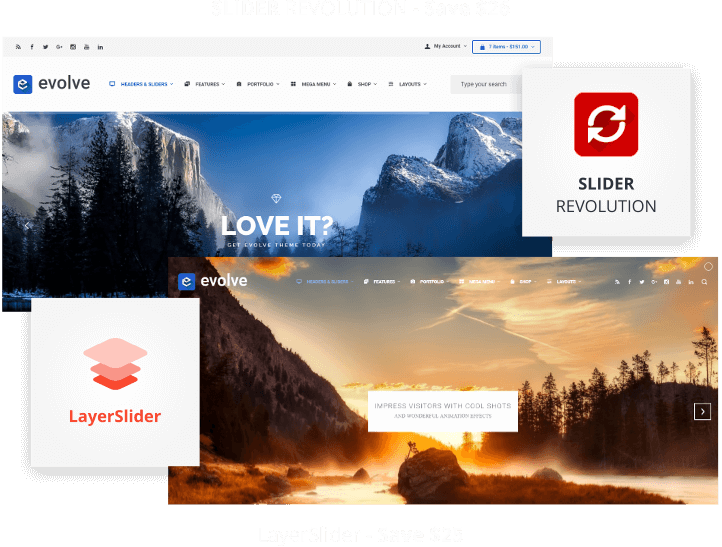 Theme Features

Premium

Changelog - evolve Plus

Version 3.0.5


Date:         16/06/2023

- Tested up to 6.2
- PHP 8 Support improved
- Updated Kirki Framework




Version 3.0.4


Date:         12/11/2022

- Tested up to 6.1
- PHP 8 Support
- WooCommerce templates updated
- NEW features are coming!




Version 3.0.3


Date:         17/01/2022

- Customizer bug fixes
- Other Bug fixes



Version 3.0.2


Date:         10/06/2021

- WooCommerce update
- Bug fixes



Version 3.0.1


Date:         22/01/2021

- Multiple JS fixes, including Bootstrap slider and many more
- Some other bug fixes and compatibility improvements


Version 3.0
Date:         12/12/2020

Although we've changed the prefix, this release is mostly about bug fixing.
But rest assured - some nice surprises are due in 2021!

- Corrected the automated updating mechanism (sorry about that!)
- Some other bug fixes and compatibility improvements




Version 2.9.9

.9
Date:         4/10/2020

- Language files fixed
- Solved a compatibility issue with plugins for post likes
- Corrected the capability of Twitter sharing
- Now API key for Google Maps Shortcode is taken from Customizer->Contacts->Google Maps API
- Woocommerce templates updated
- Shortcode adding warning [object object] fixed
- Testemonials Avatar bug is fixed
- Some other bug fixes and compatibility improvements



Version 2.9.9

.8
Date:         13/08/2020

- Hotfixes



Version 2.9.9

.7
Date:         12/08/2020

- Wordpress 5.5 compatibility
- New Feature - embed a video on a home page (custom content) with a link from Youtube
- Woocommerce update
- Small bug fixes



Version 2.9.9

.6
Date:         24/06/2020

- Corrected some compatibility issues with PHP 7.4



Version 2.9.9

.5
Date:         04/06/2020

- Woocommerce updated.
- Added an option for local "No Siderbar". For Global setting choose "Global Setting"
- Corrected some Customizer bugs, affecting content boxes and buttons



Version 2.9.9

.4
Date:         15/04/2020

- Woocommerce updated.
- Fixed - several Kirki bugs, affecting the Customizer.



Version 2.9.9

.2
Date:         12/03/2020

- We've set up a new updates server, starting from this update you will be able to update automatically from it (you do not need to do anything). The update server is meant to take pressure off the main server, so that the use of our website will be smoother and faster. 
- Some errors where corrected, which appeared when switching from evolve-plus to evolve-plus+..

 

Version 2.9.9

.1
Date:         09/03/2020

- Woocommerce updated.
- Added the ability to control the colors of content boxes on the main page. Background, fonts, etc. Enjoy!

 

Version 2.9.9


Date:         16/02/2020

- Fixed - under certain circumstances, subitems of the main menu would stop working.

 

Version 2.9.8

.9
Date:         26/01/2020

- Fixed - in a Live Preview Mode Google fonts weren't loading
- Homepage Content Boxes wouldn't save uploaded icon images



Version 2.9.8

.8
Date:         05/01/2020

- Fixed - changing H parameters in Customizer has no affect on the website
- Fixed several errors in header
- E-Commerce templates updated
- Added the ability to show comments on home page
- Fixed Bootstrap and Parallax sliders' errors (not showing the uploaded images)



Version 2.9.8

.7
Date:         29/11/19

- Added another image size for post sliders, to improve image quality
- Fixed header settings being ignored
- Improved compatibility with Wordpress 5.3
- Updated Kirki framework
- Added the ability to deactivate slides in Bootstrap slider



Version 2.9.8

.6
Date:         23/09/19

- Corrected some small CSS issues
- Corrected a cURL error, sometimes appearing due to a bug in the Woocommerce integration
- Corrected a problem with Woocommerce and login elements sometimes disappearing from header
- Added the ability to control slides scroll when mouse pointer is on the slider



Version 2.9.8

.5
Date:         18/09/19

- Corrected a problem with slides not being saved in the Bootstrap Slider
- Updated Woocommerce templates and files



Version 2.9.8

.4
Date:         05/09/19

- Polished a couple of functions in functions.php
- Widget Box and Component Shortcodes are now installed directly from Wordpress during demo installations
- Now you can upload any image into Home Page Content Boxes, not just Font Awesome
- Small corrections of the CSS, blocking errors caused by certain menu plugins



Version 2.9.8

.3
Date:         22/8/19

- Corrected backward compatibility to PHP 5.6



Version 2.9.8

.2
Date:         16/8/19

- Corrected several problems with Customizer
- Content box for the home page gets a button generator (can use more than 1)
- Comments background now matches the general background of the website.



Version 2.9.8

.1
Date:         6/7/19

- Corrected the Gutenberg bug



Version 2.9.8


Date:         19/6/19

- Added API support for easy updates directly from Wordpress admin area
- Corrected a cURL bug



Version 2.9.7


Date:         11/5/19

- Updated WooCommerce Templates
- Updated Language Files
- Removed Google Plus Service
- Minor Visual Fixes




Version 2.9.6


Date:         25/3/19

- Updated Bootstrap Framework
- Updated Kirki Framework
- Updated Font Awesome




Version 2.9.5


Date:         6/3/19

- Added 12 New Main Menu Hover Effects
- Added 23 New Sub Menu Hover Effects
- Added 3 New Search Field Styles
- Added Custom Fonts Option
- Added Option To Disable The Google Fonts Library
- Added Option To Move jQuery Library To Header Area
- Improved Theme Options Structure




Version 2.9.4


Date:         23/2/19

- Added Support For Posts Slider and Recent Posts Widgets
- Added New Widget Area Layouts
- Added 3 New Widget Areas - Top Header, Single Post Top and Single Post Bottom
- Added Support To Replace Sidebar 2 With a Custom Sidebar
- Added New Magazine Demo
- Fixed Infinite Scroll Issue On Blog
- Fixed WooCommerce Shortcode Issue
- Minor Visual Fixes




Version 2.9.3


Date:         1/2/19

- Added Support For Widget Box Plugin
- Added Option To Select Global Sidebar For bbPress/BuddyPress
- Added Options To Enable Company Name, Phone and Address In The Contact Page
- Fixed 500 Error in Customizer on Some Hosts
- Fixed Menu Issue on Some Mobile Devices
- Minor Custom Sidebar Fixes




Version 2.9.2


Date:         16/1/19

- Added Support For One Page Parallax Feature
- Added 5 New One Page Parallax 1-Click Demos
- Added Support For New Shortcodes - Carousel Slider, Client Slider, Image Carousel, Image, Blog, Progress Bar, Counter Blocks
- Added New Default Demo Options
- Updated Language Files
- Fixed Correct Image Size In The Tabs Widget
- Fixed Page Title/Breadcrumbs For Main Blog Page




Version 2.9.1


Date:         11/12/18

- Major release of the theme - backup of previous version and database backup are highly recommended prior to update
- Converted theme Customizer framework to Kirki
- Added Visual Shortcuts in Customizer for faster design development
- Upgraded Bootstrap framework to version 4+
- Updated WooCommerce Templates
- Updated bbPress Templates
- Updated Language Files
- Updated jQuery Plugins
- SEO Optimizations
- Removed Features per WP requirements: Import Demo Function and Contents, Contact Form, Google Maps
- Changed file folder structure for better development
- Improved overall speed - now theme includes one front end JS file, removed unused functions, files, optimized Dynamic CSS generation
- Many visual and function fixes




Version 2.8.3

  
Date:         13/4/18       

- Added Footer Reveal Effect
- Updated WooCommerce templates
- Improved overall speed - CSS and JS minifications, compressed images
- Minor visual and function fixes




Version 2.8.2

 
Date:         19/12/17        

- Added Shortcuts in Customizer
- Updated WooCommerce templates
- Updated Theme4Press Core plugin
- Minor visual and function fixes




Version 2.8.1

 
Date:         25/11/17        

- Fixed issues with the Home/Front Page Builder
- Minor visual and function fixes




Version 2.8.0

 
Date:         17/11/17        

- Added Custom Home/Front Page Builder with prebuilt demos
- Added 6 new elements for the home/front page area
- Added new predefined color schemes
- Updated WooCommerce templates
- Updated Theme4Press Core plugin
- Minor visual and function fixes




Version 2.7.7

 
Date:         24/7/17        

- Added Support For Theme4Press Composer Front End Builder
- Updated WooCommerce Templates
- Minor visual, function and WooCommerce fixes




Version 2.7.6

 
Date:         8/7/17        

- Function fixes




Version 2.7.5

  
Date:         17/6/17        

- Updated Theme4Press Core plugin
- Minor visual and function fixes




Version 2.7.4

  
Date:         18/5/17        

- Added Support For Theme4Press Composer Plugin
- Added Font Awesome Icon Picker in Mega Menu and in Theme Options
- Updated WooCommerce Templates
- Minor visual and function fixes




Version 2.7.3

  
Date:         16/4/17        

- Updated WooCommerce Templates
- Updated Theme4Press Core plugin
- Minor fixes




Version 2.7.2

  
Date:         21/3/17        

- Fixed WooCommerce issues
- Improved responsiveness of Bootstrap and Posts slider
- Updated Theme4Press Core plugin
- Updated Demo Content for Import
- Minor visual fixes




Version 2.7.1

  
Date:         19/1/17        

- Fixed UberMenu issues
- Fixed double menu display and performance issues
- Header and Footer patern option needs to be updated in theme options, if used before




Version 2.7.0

  
Date:         15/1/17        

- Minor visual fixes




Version 2.6.9

  
Date:         13/1/17        

- Added Submenus in mobile navigation
- Implemented SASS, changed structure of theme folders
- Updated French language files
- Updated WooCommerce files
- Updated FontAwesome Font
- Minor fixes, overall optimization and improvements




Version 2.6.8

  
Date:         14/7/16        

- Added Mega Menu feature
- Added UberMenu support
- Added 2 New Bootstrap Slider Layouts
- Added Title Bar Feature for Posts and Pages
- Added option to select custom width for the content and sidebar(s)

- Updated language files
- Updated WooCommerce files
- Updated FontAwesome Font
- Improved control panel per post/page options




Version 2.6.6

  
Date:         9/6/16        

- Added custom menu location for sticky header
- Added option to upload sticky header logo
- Added 100% Width template for pages
- Added option to select slider position (above/under header)
- Added portfolio grid infinite scroll option
- Added search field in the sticky header
- Added support for Retina displays
- Added Custom width option
- Added option to enable/disable custom post format backgrounds

- Updated Theme4Press Core plugin
- Fixed bbPress global sidebar issue
- Fixed header widgets option per post/page bug
- Minor fixes




Version 2.6.4

  
Date:         8/5/16        

- Added Contact Form 7 Support
- Added option to select elements color

- Updated German Translation files
- Fixed Infinite Scroll Loader bug
- Fixed Blog shortcode bug




Version 2.6.3

  
Date:         3/5/16

- Fixed Front Page Content Box bugs
- Minor visual fixes




Version 2.6.2

  
Date:         30/4/16

- Fixed Front Page Content Box bug in Safari




Version 2.6.1

  
Date:         29/4/16

- Updated Theme4Press Core plugin
- Updated Translation Files
- Updated Redux Framework
- Updated Bootstrap library
- Updated bbPress files with breadcrumbs

- Fixed Sticky Header Issues
- Fixed many other visual and function issues
- Fixed WPML Compatibility
- Fixed Theme4Press Slider responsivness
- Fixed Front Page Content Box layout

 


Version 2.6.0

  
Date:         18/4/16

- Added Five New Header Layouts
- Added unlimited number of Bootstrap slides and reordering option
- Added unlimited number of Parallax slides and reordering option
- Added Custom Fonts Feature
- Added New Options in the Header section

- Improved Responsive Menu - Added New Options
- Improved Dynamic CSS Generation
- Updated Translation Files
- Updated WooCommerce Files
- Updated Redux Framework

- Fixed WPML Compatibility
- Fixed Sticky Header Issues
- Fixed many other visual and function issues




Version 2.5.1

  
Date:         15/12/15

- Fixed blog shortcode issue with WordPress 4.4




Version 2.5.0

  
Date:         19/11/15

- Added Portfolio Feature and Widget - Up To 9 Templates
- Added New Shortcodes - Blog, Flip Boxes, Modal, Popover, Recent Works, Theme4Press Slider
- Added Theme Automatic Update Feature
- Added Many New Theme Options - Social Links Sorting, Shortcodes styling and much more

- Replaced Flexslider with Theme4Press Slider
- Replaced many image icons with IcoMoon font
- Updated Font Awesome
- Fixed many issues
- Improved overall design - added options to turn on/off shadow effects, modern flat design integrated

  


Version 2.0.1

  
Date:         5/8/15

- Fixed IcoMoon bug, Fixed Front Page Content boxes bug, Minor fixes




Version 2.0.0

  
Date:         2/8/15

- Added Redux Framework support
- Added Romanian translation

- Updated Revolution Slider plugin
- Updated Layer Slider plugin
- Fixed minor issues




Version 1.9.0

  
Date:         27/5/15

- Added Import Demo Content button to Theme Options page
- Added global sidebar for BBPress
- Added standard WordPres templates - single.php, 404.php, search.php, author.php, attachment.php, page.php
- Added option to select layout per post/page 

- Updated Revolution Slider plugin
- Additional W3C Validation
- Fixed comments view on homepage
- Fixed sidebar views 
- Fixed Lightbox issue with attachments




Version 1.8.5

  
Date:         12/5/15

- Added options to select typography for H1-H6 headings, widgets title and content
- Added option to select a featured image for pages
- Added options to select custom background and color for Header, Content and Footer area    
- Added option to select title length of Posts Slider
- Added option to disable boxed layout shadow effect  
- Fixed Front Page sliders and content boxes display
- Fixed excerpt bug in Posts slider
- Updated comments avatars 
- Updated Color Picker in Customize
- Overall clean up of unnecessary functions, spaces and CSS




Version 1.8.0

  
Date:         14/4/15

- Implemented Google reCAPTCHA for Contact page template
- Added option to enable/disable Bootstrap Slides 100% Background
- Added Tumblr social media icon    
- Fixed small Google Map issue
- IE fixes

    


Version 1.7.8

  
Date:         1/4/15

- Added Infinite Scroll feature 
- Added option to select Bootstrap slider and Header widgets per page 
- IE compatibility fixes 
- Bootstrap images and responsiveness fixes 
- title tag fix
- Completed translation
- Fixed Polylang plugin issue 
- Added WPML compatibility 
- Color picker replaced with default WP library 
- Fixed various issues




Version 1.7.5

  
Date:         1/3/15

- Added bbPress and BuddyPress support 
- Added favicon option 
- Added 1-4 Front page content boxes option
- Fixed various stylesheet issues

- Updated translation files




Version 1.7.0

  
Date:         13/2/15

- Added Calibri font 
- Added title characters limit settings option 
- Added single post featured image 
- Added Logo center option
- Added Dynamic CSS
- Fixed Bootstrap image alignment and titles background
- Fixed codes issue in excerpts 
- Fixed CSS and Google Fonts
- Fixed customizer bug and another minor bugs 
- Fixed upload media library  

- Updated Revolution Slider plugin
- Updated Layer Slider plugin
- Updated WooCommerce integration
- Updated FontAwesome icons
- Updated Bootstrap Elements




Version 1.6.6

  
Date:         26/11/14

- Added new options to disable menu effect and default thumbnail of posts
- Fixed child theme support
- Fixed validation bugs 

- Updated Revolution Slider plugin
- Updated Layer Slider plugin
- Updated Flickr Widget
- Updated Twitter Widget
- Updated WooCommerce files




Version 1.6.5

  
Date:         3/6/14

- Added Front Page Content Boxes (enabled by default)
- Updated FontAwesome icons to the latest version, fixed custom header width
- Fixed Bootstrap Slider arrows issue




Version 1.6.0

  
Date:         25/5/14

- Added Bootstrap Slider option in the control panel
- Changed default background
- Minor fixes




Version 1.5.0

  
Date:         18/5/14

- Added new theme options
- Added Macedonian translation, minor fixes
- Added WooCommerce One Page Checkout layout

- Updated Theme4Press Shortcodes
- Updated WooCommerce templates
- Updated Revolution Slider plugin
- Updated Layer Slider plugin




Version 1.0.0

  
Date:         27/3/14

- Initial release

Free

Changelog - evolve

Version  4.3.7



Date:       14/06/23

- Updated Kirki Framework
- Tested up to 6.2
- PHP 8 Support improved



Version  4.3.6


Date:       12/11/22

- Tested up to 6.1
- PHP 8 Support
- WooCommerce templates updated
- NEW features are coming!



Version  4.3.5


Date:       17/01/22

- Customizer bug fixes
- General bug fixes



Version  4.3.4


Date:       10/06/21

- Bug fixes
- WooCommerce update



Version  4.3.3


Date:       22/01/21

- Several bug fixes, mostly JS compatibility issues



Version  4.3.2


Date:       12/12/20

- Several bug fixes




Version  4.3.1


Date:       4/10/20

- Language files fixed
- Solved a compatibility issue with plugins for post likes
- Corrected the capability of Twitter sharing
- Woocommerce templates updated
- Some other bug fixes and compatibility improvements




Version  4.3.0


Date:       13/08/20

- Hotfixes




Version  4.2.9


Date:       12/08/20

- Rolled back the requirement for PHP 7.4



Version  4.2.8


Date:       12/08/20

- Ability to add a Youtube video to Custom Content on the home page added.
- Some minor bug fixes.
- Updated Kirki for compatibility with Wordpress 5.5



Version  4.2.7


Date:       04/06/20

- Woocommerce updated.



Version  4.2.6


Date:       15/04/20

- Woocommerce updated.
- Fixed - several Kirki bugs, affecting the Customizer.
- Fixed - when moving from free version to Evolve+, sometimes Customizer error appeared



Version  4.2.5


Date:       09/03/20

- Woocommerce updated.

 

Version  4.2.4


Date:       16/02/20

- Fixed - under certain circumstances, subitems of the main menu would stop working.

 

Version  4.2.3


Date:       26/01/20

- Fixed - in the Live Preview mode, Google Fonts couldn't be loaded.

 

Version  4.2.2


Date:       12/12/19

- Fixed - comments sections being shown uninvited. Sorry about that )



Version  4.2.1


Date:       10/12/19

- Fixed - main page content box icons not showing in Customizer
- Fixed - changing H parameters in Customizer has no affect on the website
- Fixed several errors in header
- E-Commerce templates updated
- Added the ability to show comments on home page
- Known persistent issue - in Customizer->Front Page Builder-Content Box the icon name shown isn't consistent with the icon presented.
However, the icons do change when selected. Will be fixed in the future releases.



Version  4.2.0


Date:        29/11/19

- Added another image size for post sliders, to improve image quality
- Fixed header settings being ignored
- Improved compatibility with Wordpress 5.3
- Updated Kirki framework



Version  4.1.9


Date:        23/09/19

- Corrected some small CSS issues
- Corrected a cURL error, sometimes appearing due to a bug in the Woocommerce integration
- Corrected a problem with Woocommerce and login elements sometimes disappearing from header



Version  4.1.8


Date:         18/09/19

- Corrected a problem with slides not being saved in the Bootstrap Slider
- Updated Woocommerce templates and files



Version  4.1.7


Date:         05/09/19

- Polished a couple of functions in functions.php
- Small corrections of the CSS, blocking errors caused by certain menu plugins



Version  4.1.6


Date:         22/8/19

- HOTFIX - backward compatibility with oder versions of PHP



Version  4.1.5


Date:         15/8/19

- Fixed some customiser issues
- Set comments background to the general website background as default



Version  4.1.4


Date:         6/7/19

- Minor Visual Fixes
- Added review box



Version  4.1.3


Date:         11/5/19

- Updated WooCommerce Templates
- Updated Language Files
- Removed Google Plus Service
- Minor Visual Fixes




Version  4.1.2


Date:         25/3/19

- Updated Bootstrap Framework
- Updated Kirki Framework
- Updated Font Awesome




Version  4.1.1


Date:         6/3/19

- Added Option To Disable The Google Fonts Library
- Added Option To Move jQuery Library To Header Area
- Improved Theme Options Structure




Version  4.1.0


Date:         26/2/19

- Added New Widget Area Layouts
- Added 3 New Widget Areas - Top Header, Top Bar Left and Top Bar Right
- Added Support For Widget Box Lite Plugin
- Fixed WooCommerce Shipping Calculator Issue
- Updated WooCommerce Template
- Minor Schema.org Update




Version  4.0.7


Date:         17/2/19

- Fixed Infinite Scroll Issue On Blog
- Fixed WooCommerce Shortcode Issue




Version  4.0.6


Date:         2/2/19

- Fixed 500 Error in Customizer on Some Hosts
- Fixed Menu Issue on Some Mobile Devices
- Removed some features as per WordPress requirements




Version  4.0.5


Date:         16/1/19

- Added Option To Select Order Of Blog Posts
- Added New Default Demo Options
- Updated Language Files
- Fixed Correct Image Size In The Tabs Widget
- Fixed Page Title/Breadcrumbs For Main Blog Page




Version  4.0.4


Date:         31/12/18

- Added Demo Awesome - The Data Importer Support
- Added Option To Display The First Image Of Post Content If No Featured Image is Set
- Updated Kirki Framework
- Fixed Theme Options Per Page For Blog Page




Version  4.0.3


Date:         19/12/18

- Added About Page
- Updated WooCommerce Templates
- Updated Language Files




Version  4.0.2


Date:         19/11/18

- Fixed Tabs Widget PHP Error
- Code Optimizations




Version  4.0.1


Date:         3/11/18

- Updated WooCommerce Templates
- Updated Language Files
- Code Improvements




Version  4.0.0


Date:         22/10/18

- Updated Kirki Framework
- Fixed PHP Bugs
- Fixed Jetpack Slider Image Issue
- Fixed Pagination and Infinite Scroll Issue
- WooCommerce Layout Fixes
- Header 2 Layout Improvements
- Updated Language Files




Version  3.9.9


Date:         26/9/18

- Updated Kirki Framework
- Updated Font Awesome
- Fixed Featured Image Link
- Fixed Mobile Menu Issue




Version  3.9.8


Date:         14/9/18

- Fixed Error 500




Version  3.9.7


Date:         13/9/18

- Added Featured Image For Page
- Fixed Zoom Bug For Featured Image
- Fixed Customizer Options Bug




Version  3.9.6


Date:         5/9/18

- Fixed Customizer Options Bug




Version  3.9.5


Date:         5/9/18

- Added Zoom Icon In The Featured Images
- Improved Speed Of Customizer
- Updated Language Files
- Fixed Accessibility For Mobile Menu
- Fixed Issue With Header/Footer Widgets Not Refreshing When Enable/Disable
- Fixed Tabs Widget Default Values
- Fixed Breadcrumbs For Custom Post Types
- Fixed Warning Message Issue on Front Page Content Boxes




Version  3.9.4


Date:         6/8/18

- Added New Responsiveness Options For All Sliders
- Updated Font Awesome To

 Version 5.2.0


- Accessibility Ready Improvements
- Improved Structure Of Customizer Functions
- Schema.org Improvements
- Fixed Website Width Layout Issue
- Fixed Hide Page/Post Title Per Page/Post




Version  3.9.3


Date:         29/7/18

- Implemented Hook System In Common Template Files
- Fixed Logo Position For Header 1
- Fixed Mobile Menu
- Fixed Breadcrumbs Bug On Single Post
- Fixed Refresh Issue With WooCommerce Cart in Header
- Various Visual and Function Fixes




Version  3.9.2


Date:         27/7/18

- Fixed Breadcrumbs Bug




Version  3.9.1


Date:         27/7/18

- Added Option To Set Main Menu Height
- Updated Bootstrap Framework
- Updated German Translation
- Improved Header and Sticky Header Responsiveness
- Fixed No Content On Front Page
- Fixed Mobile Menu
- Fixed Breadcrumbs issue
- Fixed Translation Issue
- Fixed Error Messages
- Fixed Visual Bugs


Version  3.9
Date:         21/7/18

- Major release of the theme - backup of previous version and database backup are highly recommended prior to update
- Converted theme Customizer framework to Kirki
- Added Visual Shortcuts in Customizer for faster design development
- Upgraded Bootstrap framework to version 4+
- Updated WooCommerce Templates
- Updated bbPress Templates
- Updated Language Files
- Updated jQuery Plugins
- SEO Optimizations
- Removed Features per WP requirements: Import Demo Function and Contents, Contact Form, Google Maps
- Changed file folder structure for better development
- Improved overall speed - now theme includes one front end JS file, removed unused functions, files, optimized Dynamic CSS generation
- Many visual and function fixes




Version  3.8.4

  
Date:         12/4/18       

- Added Footer Reveal Effect
- Updated WooCommerce templates
- Improved overall speed - CSS and JS minifications, compressed images
- Minor visual and function fixes




Version  3.8.3

  
Date:         19/12/17        

- Added Shortcuts in Customizer
- Updated WooCommerce templates
- Minor visual and function fixes




Version  3.8.2

  
Date:         25/11/17        

- Fixed issues with the Front Page Builder
- Minor visual and function fixes




Version  3.8.0

  
Date:         17/11/17        

- Added Custom Front Page Builder with prebuilt demos
- Added 6 new elements for the front page area
- Added new predefined color schemes
- Updated WooCommerce templates
- Minor visual and function fixes




Version  3.7.6

  
Date:         8/7/17        

- Function fixes




Version  3.7.5

  
Date:         23/6/17        

- Function fixes




Version  3.7.4

  
Date:         17/6/17        

- Minor visual and function fixes




Version  3.7.3

  
Date:         20/5/17        

- Added Font Awesome Icon Picker in Mega Menu and in Theme Options
- Minor visual and function fixes




Version  3.7.2

  
Date:         5/5/17        

- Updated WooCommerce templates
- Minor fixes




Version  3.7.1

  
Date:         16/4/17        

- Added WooCommerce Support
- Minor fixes




Version  3.7.0

  
Date:         30/3/17        

- Fixed submenus functionality bug in Customize




Version  3.6.9

  
Date:         27/3/17        

- Fixed visual issue in Theme Options panel
- Improved responsiveness of Bootstrap and Posts slider




Version  3.6.8

  
Date:         21/3/17        

- Minor visual fixes




Version  3.6.7

  
Date:         19/1/17        

- Fixed double menu display and performance issues
- Header and Footer patern option needs to be updated in theme options, if used before




Version  3.6.6


Date:         15/1/17 

- Minor visual fixes




Version  3.6.5


Date:         13/1/17 

- Added Submenus in mobile navigation
- Implemented SASS, changed structure of theme folders
- Updated French language files
- Updated FontAwesome Font
- Minor fixes, overall optimization and improvements




Version  3.6.4


Date:         17/7/16 

- Small bug fix




Version  3.6.3


Date:         17/7/16 

- Added 1 New Bootstrap Slider Layout

- Updated language files
- Updated FontAwesome Font
- Improved control panel per post/page options
- Minor fixes




Version  3.6.2


Date:         10/6/16 

- Fixed logo image bug




Version  3.6.1


Date:         10/6/16 

- Added custom menu location for sticky header
- Added option to select slider position (above/under header)
- Added search field in the sticky header
- Added option to enable/disable custom post format backgrounds

- Fixed header widgets option per post/page bug
- Minor fixes




Version  3.6.0

  
Date:         29/4/16 

-  Added One More Header Layout
-  Added New Options in the Header section
-  Improved Dynamic CSS Generation
-  Updated Translation Files
-  Updated Redux Framework
-  Updated Bootstrap library
-  Updated bbPress files with breadcrumbs
-  Fixed WPML Compatibility
-  Fixed Sticky Header Issues
-  Fixed many other visual and function issues


 
 
Version  3.5.0

  
Date:         1/12/15 

-  Replaced many image icons with IcoMoon font 
-  Updated Font Awesome 
-  Fixed many issues
-  Improved overall design - added options to turn on/off shadow effects, modern flat design integrated

  


Version  3.4.4


Date:         30/8/15

-  Fixed Sticky Header issue
-  Fixed Header and Footer Patern Issue 
-  Added standard WordPres templates - single.php, 404.php, search.php, author.php, attachment.php, page.php
-  Updated translation files 
-  Minor fixes

 


Version  3.4.3

  
Date:         5/8/15 

-  Minor fixes




Version  3.4.1

  
Date:         1/8/15 

-  Fixed Customizer Error
-  Minor fixes




Version  3.4.0

  
Date:         26/7/15 

-  Removed Options Framework as per WordPress requirements 
-  Added Redux Framework support 
-  Various fixes




Version  3.3.0

  
Date:         19/4/15 

-  Added options to select typography for H1-H6 headings, widgets title and content 
-  Added option to select a featured image for pages 
-  Added options to select custom background and color for Header
-  Content and Footer area
-  Added option to select title length of Posts Slider
-  Added option to disable boxed layout shadow effect
-  Updated comments avatars
-  Updated Color Picker in Customize
-  Fixed Theme Check notices
-  Fixed excerpt bug in Posts slider
-  Fixed Front Page sliders and content boxes display
-  Overall clean up of unnecessary functions, spaces and css

  


Version  3.2.7


Date:         19/4/15

-  Small IE and bbPress fixes

 
  

Version  3.2.6


Date:         17/4/15

-  Fixed bbPress bug, 
-  Added option to select Header Image Background Responsiveness Style

 


Version  3.2.5

  
Date:         14/4/15

-  Fixed small Google Map issue
-  Disabled comments on front page
-  IE fixes
-  Implemented Google reCAPTCHA for Contact page template
-  Added option to enable/disable Bootstrap Slides 100% Background
-  Added Tumblr social media icon
-  Added options of the premium version for showcase

 


Version  3.2.2

  
Date:         5/4/15

-  Minor fix

 


Version  3.2.1

  
Date:         1/4/15

-  Minor fixes

 


Version  3.2.0

  
Date:         31/3/15

-  Added Infinite Scroll feature 
-  Added option to select Bootstrap slider and Header widgets per page
-  IE compatibility fixes
-  Bootstrap images and responsiveness fixes
-  title tag fix
-  Completed translation
-  Fixed Polylang plugin issue
-  Added WPML compatibility
-  Color picker replaced with default WP library

 


Version  3.1.6

  
Date:         9/3/15

-  Minor fixes




Version  3.1.5

  
Date:         1/3/15

-  Added bbPress and BuddyPress support
-  Added favicon option
-  Added 1-4 Front page content boxes option
-  Fixed various stylesheet issues
-  Updated translation files




Version  3.1.0

  
Date:         16/2/15

-  Uploader Fix




Version  3.0.9

  
Date:         12/2/15

-  Fixed customizer issues 
-  Updated Bootstrap Elements
-  Minor Fixes




Version  3.0.8

  
Date:         22/1/15

-  Added Calibri font, 
-  Added title characters limit settings option
-  Added single post featured image
-  Fixed Bootstrap image alignment and titles background
-  Fixed codes issue in excerpts
-  Added Logo center option
-  Fixed CSS and Google Fonts
-  Updated Font Awesome




Version  3.0.7

  
Date:         13/12/14

-  Fixed customizer bug, 
-  Fixed upload media library
-  Added dynamic CSS 
-  Small bug fixes




Version  3.0.4

  
Date:         20/11/14

-  Fixed child theme support 
-  Fixed validation bugs
-  Added new options to disable menu effect and default thumbnail of posts




Version  3.0.3

  
Date:         3/9/14

-  Fixed Google Map bug 
-  Added Pinterest Social Button
-  Updated Social Buttons Links




Version  3.0.2

  
Date:         23/8/14

-  Fixed Customize bug




Version  3.0.0

  
Date:         17/8/14

-  Added Customize feature




Version  2.9.9

  
Date:         29/6/14

-  Minor fixes




Version  2.9.8

  
Date:         3/6/14

-  Added Front Page Content Boxes (enabled by default)




Version  2.9.7

  
Date:         31/5/14

-  Updated FontAwesome icons to the latest version
-  Fixed custom header width




Version  2.9.6

  
Date:         29/5/14

-  Fixed Bootstrap Slider arrows issue




Version  2.9.5

  
Date:         25/5/14

-  Added Bootstrap Slider option in the control panel
-  Changed default background
-  Minor fixes




Version  2.9.3

  
Date:         18/5/14

-  Minor fixes 
-  Added new theme options




Version  2.9.2

  
Date:         1/5/14

-  Added Macedonian translation
-  Minor fixes




Version  2.9.1

  
Date:         4/4/14

-  Added full width option for single posts/pages




Version  2.9.0

  
Date:         28/3/14

-  Minor fixes




Version  2.8.8

  
Date:         8/3/14

-  Minor visual fixes




Version  2.8.6

  
Date:         14/2/14

-  Added Layout Width option




Version  2.8.5

  
Date:         31/1/14

-  Added Simplified Chinese language 
-  Added Contact Page template with Google Maps and Contact Options
-  Fixed child theme CSS issue
-  Updated translation files




Version  2.8.1

  
Date:         4/1/14

-  Fixed menu item hover issue
-  Fixed footer widgets layout 
-  Added option to disable Animate.css plugin
-  Minor CSS fixes




Version  2.8.0

  
Date:         11/12/13

-  Fixed mobile menu issue
-  Improved Parallax 'Learn More' option
-  Added Post Formats with a color variations
-  Added CSS transition effects
-  Added Breadcrumbs navigation
-  Added missing WordPress functionality requirements
-  Improved overall design




Version  2.7.1

  
Date:         28/11/13

-  Fixed menu issue
-  Added new theme option




Version  2.7.0

  
Date:         24/11/13

-  Improved responsiveness with Bootstrap
-  Added Sticky Header
-  Added new theme options
-  PHP and CSS fixes




Version  2.6.4

  
Date:         20/11/13

-  Updated Bootstrap Elements 
-  Added Font Awesome 
-  Improved Social links options




Version  2.6.2

  
Date:         17/11/13

-  Added Tabs widget




Version  2.6.1

  
Date:         13/11/13

-  Fixed generator issue




Version  2.6.0

  
Date:         10/11/13

-  Improved theme options panel 
-  Added Parallax and Posts slider feature
-  Added backup options
-  Added new theme options
-  Improved overall design




Version  2.5.0

  
Date:         11/6/13

-  Improved header widgets area color scheme option




Version  2.4.9

  
Date:         8/6/13

-  Added button color options




Version  2.4.8

  
Date:         27/5/13

-  Added new design options
-  Improved overall design




Version  2.4.7

  
Date:         13/5/13

-  Improved Google Fonts




Version  2.4.6

  
Date:         22/3/13

-  CSS fixes




Version  2.4.5

  
Date:         12/3/13

-  Added Blog template




Version  2.4.4

  
Date:         4/2/13

-  Fixed search button issue for IE

 


Version  2.4.3

  
Date:         29/1/13

-  Fixed CSS background bug

 


Version  2.4.2

  
Date:         22/1/13

-  CSS and Javascript fixes
-  Improved overall design

 


Version  2.4.1

  
Date:         8/12/12

-  Added 5 Google Fonts

 


Version  2.4.0

  
Date:         17/11/12

-  Added new design options
-  Improved overall design

 


Version  2.3.9

  
Date:         20/8/12

-  Added new design options

 


Version  2.3.8

  
Date:         14/8/12

-  Fixed main menu issue

 


Version  2.3.7

  
Date:         9/8/12

-  Added Bootstrap Elements support 
-  CSS fixes

 


Version  2.3.6

  
Date:         25/7/12

-  Added menu custom background color option

 


Version  2.3.5

  
Date:         21/7/12

-  PHP and CSS fixes
-  Added responsive layout and new options

 


Version  2.3.0

  
Date:         26/6/12

-  PHP fixes
-  Added new options 
-  Improved design




Version  2.2.3

  
Date:         23/5/12

-  Added Greek translation




Version  2.2.2

  
Date:         13/5/12

-  PHP fixes




Version  2.2.1

  
Date:         11/5/12

-  Fixed php issue




Version  2.2.0

  
Date:         10/5/12

-  Improved theme control panel




Version  2.1.1

  
Date:         5/5/12

-  Fixed php issue




Version  2.1.0

  
Date:         4/5/12

-  Added Polish translation




Version  2.0.9

  
Date:         26/4/12

-  Functions and css fixes 
-  Added Serbian translation




Version  2.0.8

  
Date:         14/4/12

-  Options fixes 
-  Added Danish translation




Version  2.0.7

  
Date:         9/4/12

-  Script and function fixes
-  Added documentation link




Version  2.0.6

  
Date:         28/3/12

-  Fixed issue with default menu in header




Version  2.0.5

  
Date:         26/3/12

-  Fixed issue with custom menu in the sidebar




Version  2.0.4

  
Date:         22/3/12

-  Fixed issue with links in the header




Version  2.0.3

  
Date:         19/3/12

-  Fixed issues with widgets layout




Version  2.0.0

  
Date:         16/3/12

-  CSS fixes
-  Completely redesigned




Version  1.2.9

  
Date:         24/10/11

-  Bug fixes




Version  1.2.8

  
Date:         18/10/11

-  Added option to disable ads, one column template 
-  Added affiliates option




Version  1.2.7

  
Date:         14/9/11

-  Fixed Google Plus social button
-  Bug fixes




Version  1.2.6

  
Date:         23/7/11

-  Added Google Plus social button 
-  Bug fixes in options page




Version  1.2.5

  
Date:         19/6/11

-  Bug fixes




Version  1.2.4

  
Date:         29/4/11

-  Added translation - Brazilian Portuguese




Version  1.2.3

  
Date:         19/4/11

-  CSS and jQuery fixes 
-  Added translations - Norwegian, Slovenian, Italian




Version  1.2.2

  
Date:         6/4/11

-  jQuery fixes 
-  CSS fixes




Version  1.2.1

  
Date:         5/4/11

-  jQuery fixed 
-  Added translation - Turkish




Version  1.2.0

  
Date:         1/4/11

-  Added translation - Russian




Version  1.1.9

  
Date:         31/3/11

-  Layout and PHP fixes




Version  1.1.8

  
Date:         21/3/11

-  CSS and PHP fixes




Version  1.1.7

  
Date:         7/3/11

-  CSS and PHP fixes 
-  Added translations - Spanish, German, Swedish, Dutch, French




Version  1.1.6

  
Date:         8/2/11

-  CSS and PHP fixes 
-  Added translation availability




Version  1.1.5

  
Date:         7/2/11

-  CSS and PHP fixes
-  Added LinkedIn social button




Version  1.1.2

  
Date:         11/1/11

-  Initial release

One Page Parallax Layout

Simple But Very Effective One Page Parallax Feature
 
 

widget BOX

Premium Plugin With Many Useful Custom Widgets - Up To 12 Widgets
 
 

Theme4Press Slider

Image or Video Responsive Unlimited Slides With Nice Animations
 
 

Built-in Mega Menu

Excellent Mega Menu When You Need To Add Widgets Or Specially Style Your Menu
 
 

Color Schemes

Up To 10 Schemes, Pick a New One For Your Website With Just a Click
 
 

Custom Sidebars

Create Unique Sidebars With Widgets For Any Page
 
 

Portfolios

Up To 9 Layouts – Select The Right Type For Your Showcase
 
 

Google Map Contact

Contact Page Template With The Google Map And reCaptcha Protection
 
 

Sticky Navigation

Sticky Navigation Is Perfect If You Need Organized Pages - For Example For Documentation
 
 

Lightbox

Responsive Lightbox Ready To Display Your Amazing Shots, YouTube Or Vimeo Videos, Or Instagram Photos
 
 

Slider Revolution (Bundled)

Responsive Premium WordPress Slider With Breathtaking Effects
 
 

LayerSlider (Bundled)

Create Fantastic Sliders With The Bundled Premium Slider Plugin
 
 

100% Width Template

100% Width Template Let You To Set Any Page To Be Full Width Of The Browser's Window
 
 

Post/Page Custom Layouts

Select Unique Post/Page Layout Like Sidebar Position, Breadcrumbs, Post/Page Titles, etc.
 
 

Component Shortcodes

Up To 17 Standard Shortcodes - Create Alerts, Tabs, Pricing Tables…
 
 

Child Theme

Ready-to-use Child Theme Available For Your Custom Modifications, Codes, and Styles
 
 

Unique Animated Menus

You Can Select From Many Animations And Menu Opening Effects
 
 

Custom Fonts

Use Your Font, Just The One You Like
 
 

Google Fonts

A Great Collection Of Unique Google Font Families
 

EXTRA IN PREMIUM

900+ Fonts

 

3 Fonts

1-Click Pre-built Demos

Build a Website Within a Minute With The Modern Minimalist Demos
 

EXTRA IN PREMIUM

20 Demos

 

5 Demos

Custom Front Page Builder

Create The Front Page Fast Directly In The Customizer Live Preview With Sweet Elements
 

EXTRA IN PREMIUM

Unlimited Number Of Content Boxes, Counter Circles, And Testimonials. All Items Can Easily Reorder

 

Content Boxes Limited To 4, Counter Circles Limited To 3, Testimonials Limited To 2

Custom Headers

Add A Beautiful Shot To Your Website Header
 

EXTRA IN PREMIUM

Custom Headers Can Be Set Per Post/Page

 

Header Layouts

Choose The Header Layout Which Will Fit Your Page
 

EXTRA IN PREMIUM

5 Header Layouts

 

2 Header Layouts

Live Customizer

Fast Live Customizer Based On Kirki Framework With Real-Time Design Building
 

EXTRA IN PREMIUM

300+ Theme Options

 

240+ Theme Options

WooCommerce

The Theme Comes With Predefined WooCommerce Templates For Easier Plugin Integration
 

EXTRA IN PREMIUM

Custom/Global Sidebar For WooCommerce Pages

 

Bootstrap Slider

Add A Sweet Background Image To The Bootstrap Carousel Slider And Enjoy The Simplicity
 

EXTRA IN PREMIUM

Unlimited Number Of Slides, Slides Reorder

 

Limited To 2 Slides

Parallax Slider

Parallax Slider Is Great If You Wanna Highlight Items Of Your Choice
 

EXTRA IN PREMIUM

Unlimited Number Of Slides, Slides Reorder

 

Limited To 2 Slides

Posts Slider

Display Your Most Recent Or Categorized Blog Posts With The Handy Posts Slider
 

EXTRA IN PREMIUM

Up To 30 Slides

 

Limited To 5 Slides

bbPress & BuddyPress

evolve Is Fully Prepacked With The bbPress Templates So The Community Pages Looks Just Great
 

EXTRA IN PREMIUM

Custom/Global Sidebar For bbPress/BuddyPress Pages

 

WordPress Coding Standards

Clean Coding, CSS, And Javascript Optimizations For Best Performance, Pluggable Ready
 
 

Schema.org SEO Optimization

We Did The Schema.org SEO Practice To Improve The Page Visibility In Search Engines
 
 

Contact Forms Compatible

If You Use Any Form Plugin - Contact Form 7 Or Gravity Forms - The Design Adapts
 
 

WPML & Translation Ready

Ready For Multilingual Pages, 100% Translation Files Included
 
 
Buy Now
Free Download v4.3.7