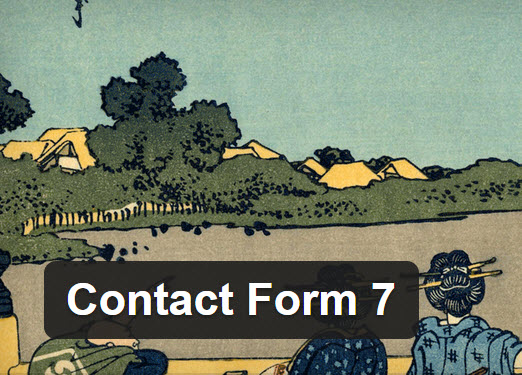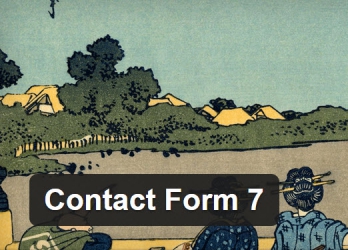 The Contact Form 7 plugin is the most popular free contact form plugin in the WordPress ecosystem.
As good and reliable as it is, however, it doesn't do everything it could straight out of the box.
Luckily, there are others who have decided to add functionality that Contact Form 7 doesn't come with by default. They have created their own plugins to act as add-ons to the Contact Form 7 plugin.
Below we have 10 of the better ones.
1. Contact Form Database| Download
While not strictly limited to the Contact Form 7 plugin, this plugin allows you to save submitted form data to your database.
In addition, you can export the data to a file or even use shortcodes to display it.
This plugin appears to be the most popular of all the Contact Form 7 addon plugins.
Contact Form 7 is great, but let's be honest: the form it produces out of the box is not really very attractive.
The Contact Form 7 Style plugin takes care of that problem by letting you easily add custom styling to the form.
It has color control, Google fonts, border and background colors, some predefined templates, and more.
3. Jquery Validation| Download
The Jquery Validation of Contact Form 7 plugin lets you add validation rules to your contact form for things such as phone numbers, credit card numbers, dates, and URLs.
For example, if someone tries to type text into a field meant for phone numbers, they will receive an error message.
4. City Field Extension| Download
The Contact Form 7 City Field Extension plugin adds a city field to your form that hooks into the Google Maps API. When a user begins typing in the name of a city, the field begins to auto-complete the field, depending on what's being typed.
The Contact Form 7 Honeypot plugin helps stop spam.
As most spam is produced by bots, this plugin fools them into filling in fields that shouldn't be filled in, thereby identifying themselves as spambots.
6. PayPal Integration Add-on| Download
The Contact Form7 PayPal Integration Add-on plugin connects your contact form with PayPal.
This plugin lets users submit messages as normal, but then it also redirects them to PayPal once the message has been sent.
Each form you build can have its own PayPal settings.
7. Signature Addon| Download
The Contact Form 7 Signature Addon plugin adds a field to your contact form that allows users to add their signature by using a signature pad.
8. Success Page Redirects| Download
The Contact Form 7 Success Page Redirects plugin allows you to redirect someone to a page of your choosing after they successfully complete the form.
If the form is not completed or there's a problem with the submission, no redirection takes place.
9. MailChimp Extension| Download
The Contact Form 7 MailChimp Extension plugin allows you to integrate your forms with your MailChimp account.
You can automatically add form submissions to a MailChimp list, use a different mailing list for different forms, add a single opt-in feature, and add an opt-out feature.
The Contact Form 7 Clockwork SMS plugin sends you a text message each time someone fills out the form on your site.
While the plugin is free, unfortunately, you need a Clockwork account to use this function. At the time of this writing, it costs $.08 per text message.
Know of Any Others?
Do you know of any other good extensions for Contact Form 7? If you do, let us know in the comments.