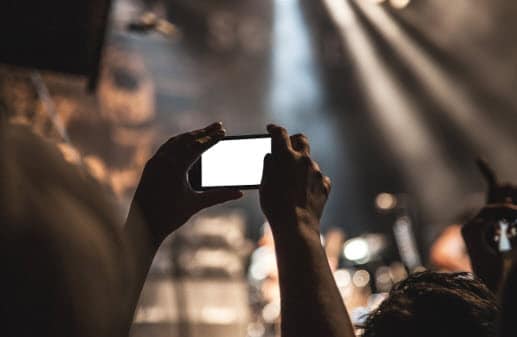 While it's become a lot easier these days to include video backgrounds in WordPress themes such as Alora or Evolve, finding good affordable videos isn't quite as easy.
Luckily, we've got a list of video sites that offer better than "affordable" clips for your use. These sites offer free videos.
Unfortunately, free video sites are not as far along as free image sites. And so some of these sites can be very hit or miss.
Because of this, included along with each site is a rough and relatively subjective score for the site based on a scale of 1 – 10.
Factoring into the scoring were things such as video quality, size of the collection, and ease of use of the site.
The sites are listed starting with the highest rated at the top.
1. Videvo | Visit
Boasting over 3,000 HD clips, Videvo has some nice, professional-looking videos.
The site is organized by categories, and you can also search by popularity.
Score: 8/10
2. Pexels| Visit
Pexels has some very nice free stock videos for download.
While their organization isn't great, and there seems to be no way to search for videos apart from their pre-defined categories, there are some good videos here.
Score: 7/10
3. Coverr | Visit
Coverr offers 7 new free videos each week, and so their selection is slowly building.
If you sign up, you'll get notified of the new videos.
The quality is pretty good overall. Some, of course, are much better than others.
Score: 7/10
4. X Stock Video| Visit
This site seems to have a nice collection of videos. It seems that sometimes only certain sizes are free, however. And so you'll need to read the license agreement for each individual video
While they have some categories mapped out, I couldn't find a way to search for individual videos.
I have no idea what some of these video sites are thinking by not including a search function.
Score: 7/10
5. Videezy| Visit
Videezy provides a decent collection of free clips.
While the site is pretty cleanly set up, it will push ShutterStock affiliate links on your in a relatively aggressive way, even opening a pop-up to the Shutterstock site.
Score: 6/10
6. Free HD Stock Footage (Vimeo)| Visit
This account on Vimeo by Phil Fried provides a number of surprisingly good videos that you can download and use for free.
I say "surprisingly good" only because this is only someone's account on Vimeo and not a separate website. Of course, that has nothing to do with the quality he's able to produce, but it's surprising nonetheless.
While there aren't a ton of videos (241 to be exact), there are certainly some nice ones here.
Score: 6/10
7. Ignite Motion | Visit
While the website feels a little dated, this site still has some decent free stock video and motion backgrounds.
Score: 6/10
8. Motion Elements | Visit
Motion Elements is a site for paid video, animation, music, and more, but they also have a free section, which gives you free stock video, among other things.
Score: 6/10
9. Clip Canvas| Visit
Clip Canvas is s premium video site with a free option that you can sign up for.
While it seems you used to be able to browse the free clips at Clip Canvas, you can't do that now. I'm not sure if that's intentional or not (they send you to a page, but it's blank); however, you can sign up for free clips.
Score: 5/10
10. Open Footage| Visit
Open Footage provides a relatively small collection of free clips.
All the ones I clicked on required an attribution link. I'm not sure if they all do or not. Because of that, this collection is not quite as attractive as it might be otherwise.
Score: 3/10
11. Cutest Stock Footage| Visit
This site doesn't have a ton of clips, but they do seem to have a few overlay clips and transition-type clips.
Score: 3/10
12. Dissolve| Visit
Dissolve offers 3 free clips a month. While that's not much, it's better than nothing.
Be sure to read all their license agreements.
Score: 3/10
13. Fancy Footage Club| Visit
The Fancy Footage Club offers 5 new videos a month.
There doesn't currently seem to be an easy way to search for videos from past months.
Score: 3/10
14. Pond5| Visit
Pond5 is a premium marketplace that appears to have almost 10,000 free video clips.
The catch is that many (if not most) of them appear to be old black and white clips.
You can see what they have via the link above, or you can search for what you like and then slide the price range down to $0.
Score: 3/10
15. Life of Vids | Visit
The Life of Vids site lets you download videos from their Vimeo account. There aren't a lot of videos, but they seem to be adding clips regularly if somewhat slowly.
Unfortunately, there is no real search function to speak of.
Score: 3/10
16. Motion Backgrounds for Free | Visit
Motion Backgrounds for Free is a site of free clips and backgrounds.
The site seems dated, and a number of the offering seem amateurish and cheesy, but there are still a few nice finds.
Score: 2/10
17. Stock Footage for Free| Visit
The quality and selection are not always great here, but there are a few nice clips.
Score: 2/10
18. Vidsplay| Visit
Vidsplay has a relatively small collection of free clips. There may be a few here that interest you.
Score: 2/10
19. Free HD Footage | Visit
This site contains videos shot by an amateur videographer. While the collection isn't great and the quality isn't always great, you may be able to find something of interest to you.
Score: 1/10
20. Beachfront B-Roll| Visit
Not many videos here, and the site itself isn't really much to look at. But hey, it's free, right?
Score: 1/10
Other Options?
If you know of any other good options for free videos, then let us know in the comments.