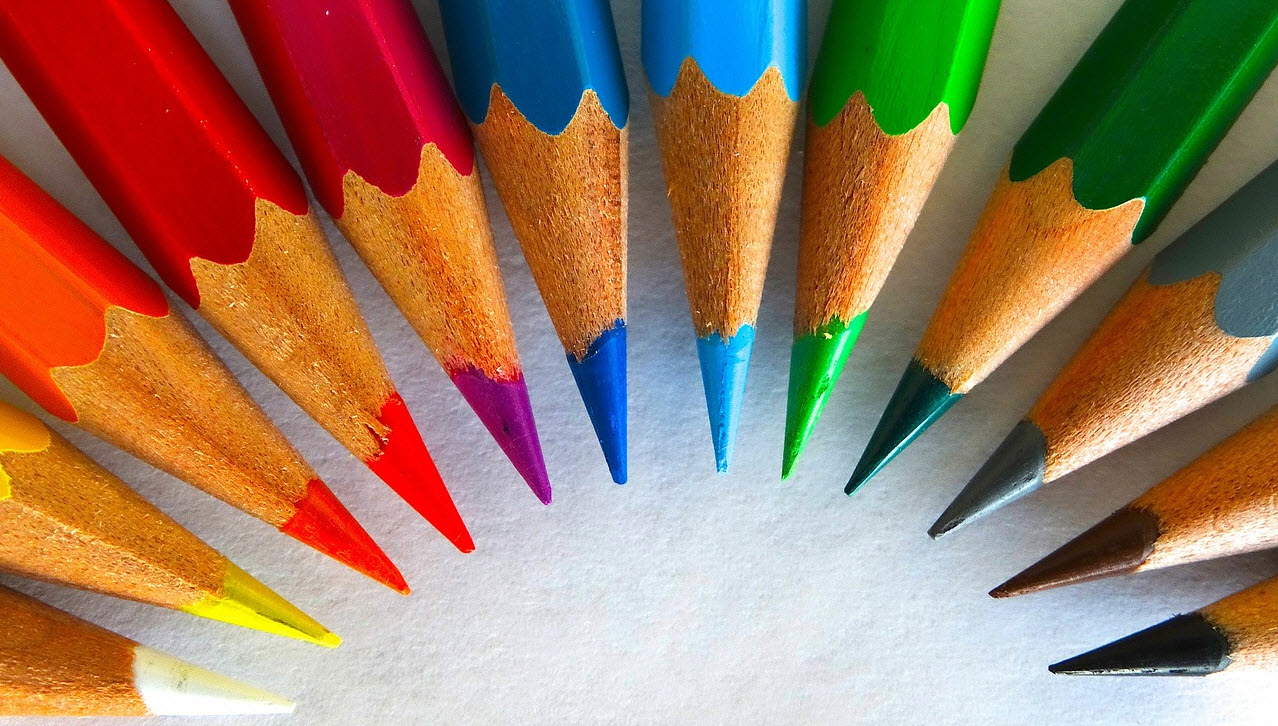 Sometimes a little splash of color is just what you need to spice up a WordPress site.
Below we've found 10 plugins that let you get more color in all sorts of places, from colorful background and FAQ sections to new colors for your admin area.
1. TinyMCE Color Grid | DOWNLOAD

This plugin gives a much-needed boost to the color picker in WordPress. Not only do you have a lot more colors to choose from, but you can also specify custom colors that are then available to you from then on.
2. Awesome Color Palettes | DOWNLOAD

If you're a designer or developer, you may have a use for this plugin to display colors to current or potential clients.
This plugin lets you easily show different color palettes with a shortcode.
The palettes are quite nice, enlarging when you mouse over them and also revealing their hex codes.
You can see an example of some palettes in action here.
3. Category Color | DOWNLOAD

The Category Color plugin lets you easily set a custom color for your categories.
You can use it to color the names of the categories, the titles in your categories, the background in a category, lines a category, etc.
If you ever wanted to easily "brand" your categories differently, this plugin will help.
4. Colorful Text Widget | DOWNLOAD
The Colorful Text Widget lets you give color to your text widgets in all sorts of ways.
You can change the background color, the title color, and the text color.
5. Admin Color Schemes | DOWNLOAD

Just as you might expect, this plugin gives you new admin color schemes to pick from – 8 to be exact.
6. Fabulous Background Colors | DOWNLOAD

If you want to get funky with your background color, this will let you do it by changing random colored stripes.
There is a pro version that lets you control the fade duration, stripe width, orientation of the stripes, and the colors themselves.
7. Color Admin Post List | DOWNLOAD

This plugin highlights different types of posts in your admin area in different colors.
So, for example, a post in the draft stage will have one color as its background, a "pending review" post will have another color as its background, a published post will yet another color as its background, etc.
This is handy if you have lots of different posts in different stages and you need to see at a glance what's going on with that situation.
You do have the ability to define the different colors for the different types of posts, so that's a nice feature.
8. CCR Colorful FAQ | DOWNLOAD

The CCR Colorful FAQ is an FAQ plugin with a twist.
It lets you build your Frequently Asked Questions, but then it lets you assign colors to the heading space of the different questions.
The plugin uses custom post types for the questions. It's built with Bootstrap 9 and flat UI colors.
Here's a video of how it works provided by the plugin authors.
9. Colorful Categories | DOWNLOAD

The Colorful Categories plugin lets you assign different colors to your category menu items in a category widget. It comes with themes or you can customize the colors yourself.
10. WP Admin Formatter | DOWNLOAD

This plugin lets you customize all sorts of colors in your admin area, but it extends beyond just color control.
Here's what it will let you do:
Change Login page logo
Set Login Page Background Color
Set Login Page Background Image
Change Login Page Form Background Color
Change Login Page Form Field Background Color
Change Login Page Form Text Color
Increase Upload Media File Size
Set Website Favicon Image
Change Welcome Message
Change Footer Text
Hide WordPress Logo on Dashboard
Hide Admin Bar on Front End
Change Navigation Background Color
Change Navigation Font Color
Change Navigation Font Hover Color
Change Navigation Hover Background Color
Change Sub Navigation Background Color
Change Sub Navigation Font Color
Change Icons Color
Reset All Changes