For anyone who is using WordPress for their personal blog or website has an affiliate marketing plugin is a must. Such plugins help you in numerous ways. It provides loads of visitors and promotes products and services that you offer. While effectively managing the ads you wish to appear on your WordPress website.
1. Thrive Leads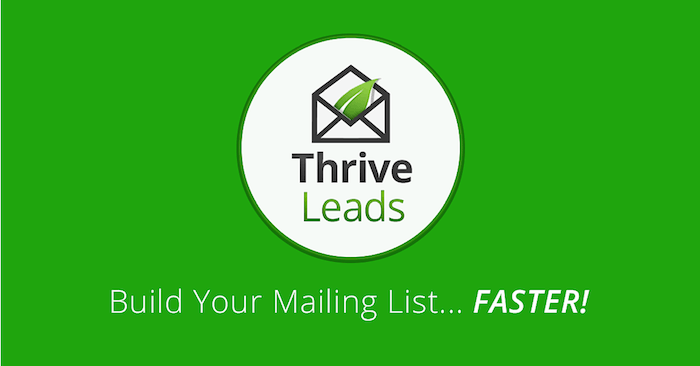 Working your links is very important but the real challenge is to convince people to actually click the links. This is why you need Thrive Leads. It can do all sorts of useful things one of which is helping you manage your email list. It can also add various pop-up messages, in-line forms, and others. However, this is just a bonus that Thrive Leads is capable of. The best part of it is that thanks to a feature called SmartLinks. It scans all of your visitors to see if it is a subscriber or not. If it is not a subscriber it will give him a message asking to subscribe. If it is already a subscriber it will give him an offer that you choose.
2. Thrive Ultimatum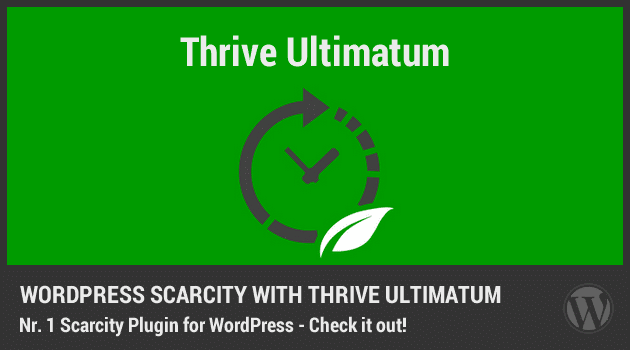 Scarcity is indeed very helpful and nobody would want to lose a great opportunity. However, how can you bring something new as an offer that has is not already widely spread? Here is where Thrive Ultimatum comes in. One way of introducing a promotion campaign is to let your visitors know about how long the offer is good for. You can implement a countdown on your website so that each visitor can see that it will expire in a specific amount of hours. However, what if every visitor has his own countdown? Here is where Thrive Ultimatum comes in. It can add a countdown for each visitor and it will even add it not only on the home page but also anywhere on your website.
3. ThirstyAffiliates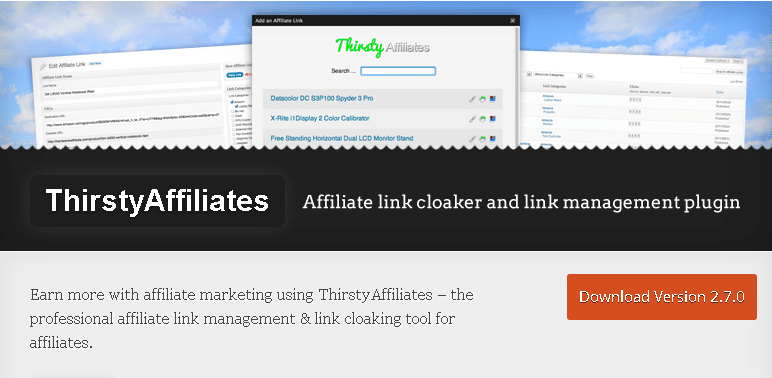 When you open an affiliate marketing website, dealing with links is a piece of cake. There are just a few posts and with just a bit of work, you can manage it alone. However, as time passes and you get lots of posts and emails, stuff can get quite serious. At this time you need a professional plugin to do the work for you, or at least help you. ThirstyAffiliates is exactly what you need.
It helps you in several ways. For example, it makes your affiliate links short without the huge amount of numbers and characters at the end. There are many more like this one.
4. Pretty Link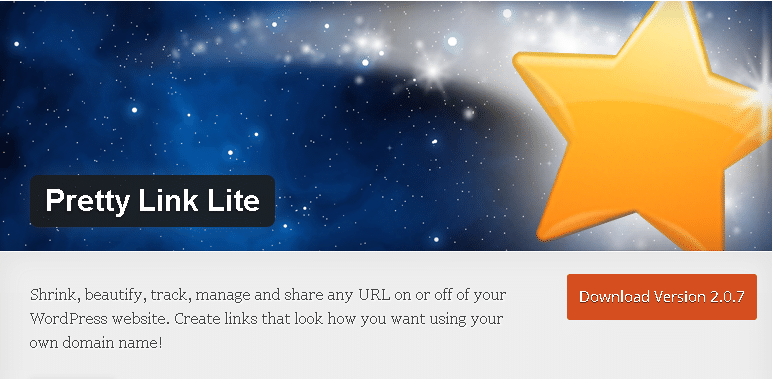 Pretty Link is very similar to ThirstyAffiliates. However, it has a few differences.
You can create affiliate links with your domain. It allows you to redirect the links through 301; 302 and 307. However, it can also show you all links that are being accessed and how many times. You can also see which IP address and where it is from. It also helps you organize your links by adding a "nofollow".
5. WP Notification Bars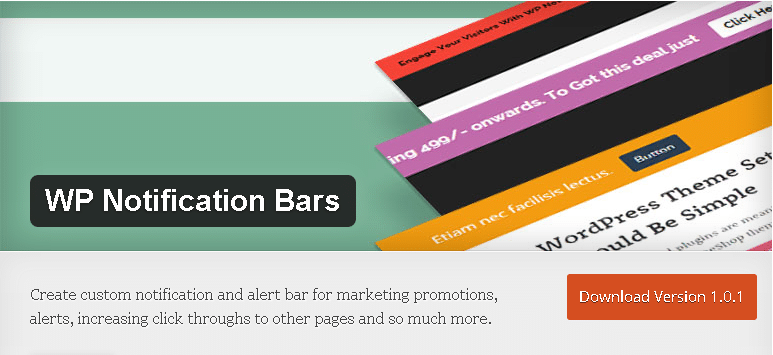 If you are looking for a discrete way of promoting your affiliate offer on the website. Then WP Notification Bars are the plugin you are looking for. All it does is add a simple notification on your post or page. The notification bar is also customizable like in the colors and its position. When you upgrade to the pro version, it lets you decide if you wish to show or hide the notification on device type, depending on which URL sent them on your link and the login status.
6. WP in Post Ads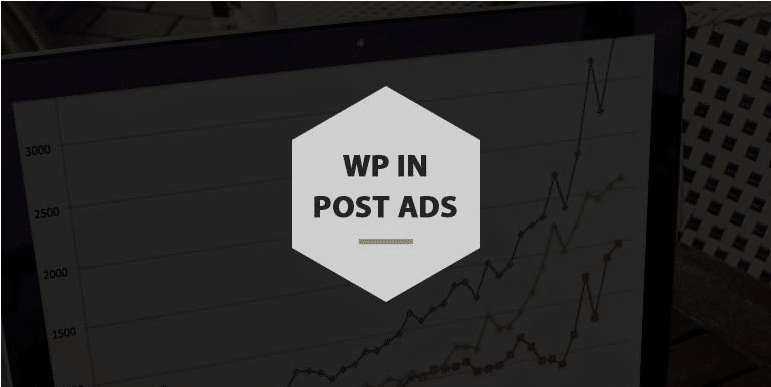 WP in Post Ads lets the user set specific ads for each of your posts. It also offers a bit of customizability in the way that you can choose if the ad should be above or below your content or anywhere between the paragraphs. This plugin also allows you to use different ads as test subjects to see which ones offer the most clicks. On top of this, you can tell it to display the ads to new visitors only so that it won't spam your frequent visitors with tons of ads.
7. AdRotate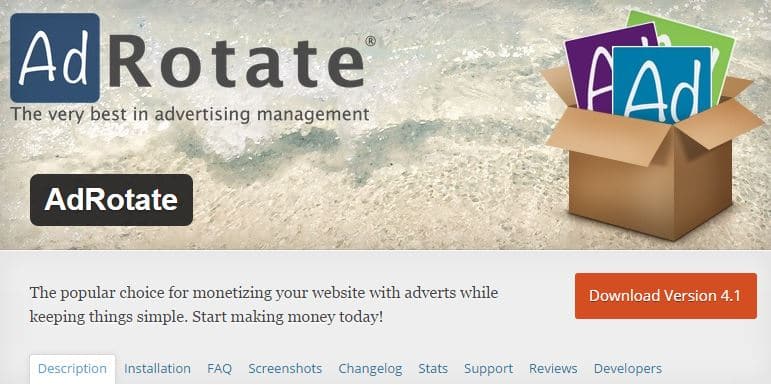 If you are looking for a full-on Advertising plugin then AdRotate is exactly what you need. In the basic version, it lets you manage all ads on your website and it can display ads from many publishing sources. It lets you set specific timeframes for ads and choose multiple ads in rotation to see which ones offer the most clicks.
When you upgrade to the Pro version you have more tools to work with. It lets you show ads in specific regions as accurate as cities not just countries. On top of this, it allows you to show ads from third-party sources.
8. AffiliateWP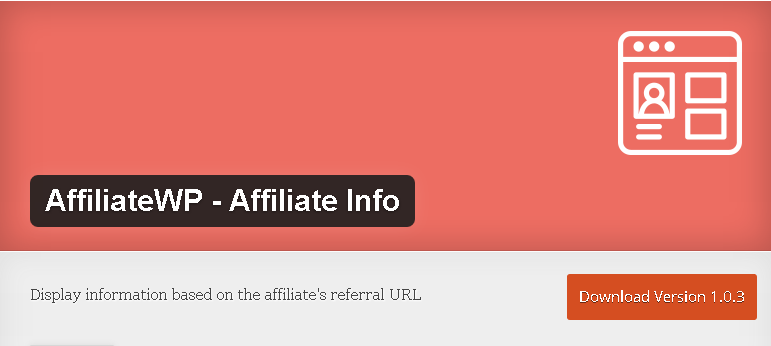 If you are looking to develop your own affiliate program, then AffiliateWP is the perfect plugin. You may be wondering why a blogger would need an affiliate program. The answer is simple, you can promote your content by gathering more affiliates. One simple way for a blogger to make some money out of a blog is to sell the content. For example, if you write a course and let people purchase it, your sales can increase if your blog is boosted through affiliates. On top of this, when it is time to pay what you owe, AffiliateWP creates a file that shows you exactly how much you have to pay based on how many ads it generated.
9. Ads Pro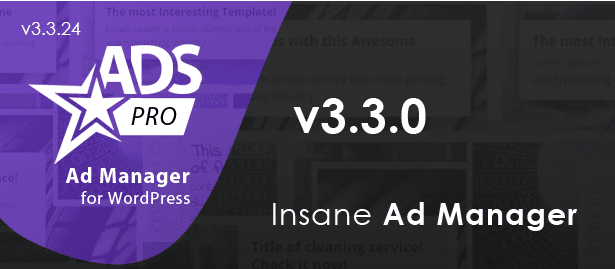 For everyone that wishes to have full control over ads in a single place, Ads Pro is the right Plugin for the job. It can show ads from any advertising source such as AdSense, affiliate, third party, and others. The best part of it is that it can bypass ad blockers, which is a huge bonus for it. On top of this, it allows you to show ads in many ways such as floaters, pop-ups, sidebars, and many others.
Choosing the right affiliate marketing plugin is just a matter of choice and preference. There are plugins that will only promote your webpage and there are others that can provide you with an increase in profit.