Sharing photos of your happy moments with the world can be an encouraging experience. Sometimes you just want to share all the pictures you took during the summer or even during an amazing road trip and you just do not know how to go about it because you are a beginner on WordPress.
But do not worry about that at all.
Whether you are a photographer, a blogger, or just sharing your pictures on your site, this article is here to guide you, in detail, how you actually can get to create an image gallery for your wordpress and successfully share your captured moments to the world.
How to create a wordpress gallery
Image galleries play a big role in attracting users to your site and retaining them. You, therefore, need to ensure your gallery has images of high quality in order to achieve this. The following steps will help you create an appealing image gallery that will glue readers to your site.
Method 1 – creating a wordpress image gallery without the use of plugins
Step 1: Choose Location
An image gallery can fit anywhere in your post or blog page. If need be, you can place it on a blank page or post or even in the midst of texts. With this much freedom, all you can do is direct the cursor where you want the gallery to appear.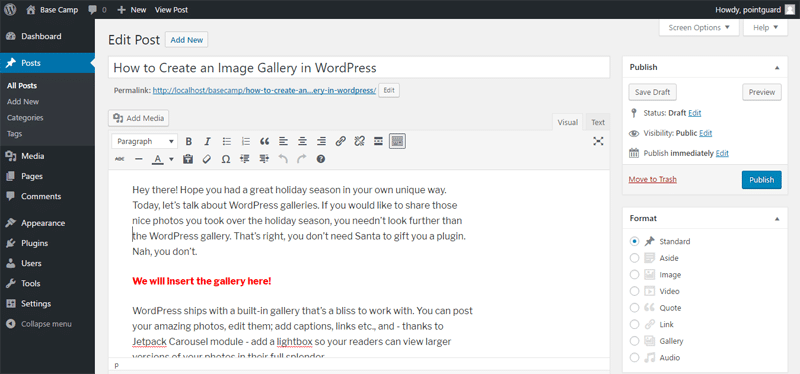 Step 2: Add Images
After you have decided where you want to add your gallery, the next step involves adding the images. On your screen, click on the 'Add Media' button that will direct you to 'Insert Media' where you will click on 'create Gallery'.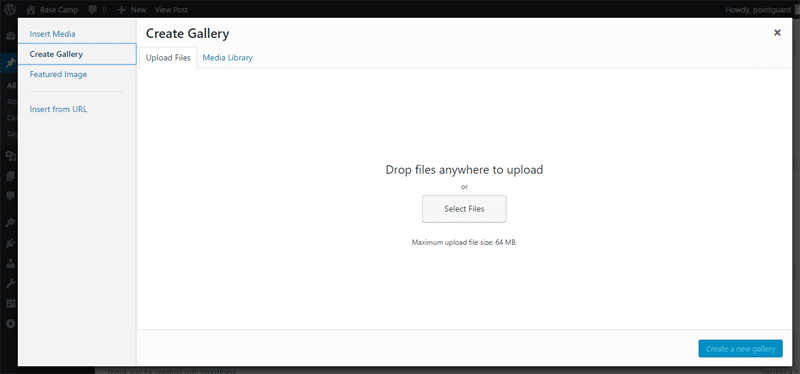 In this step, you have two options, you can choose to upload pictures from your computer or hard drive or you can use the pictures you already have in your wordpress media library. But if you choose to upload, you can click on 'Select Files' to select all the images you want to upload. Alternatively, you can drag and drop the images on the screen to initiate the uploading process.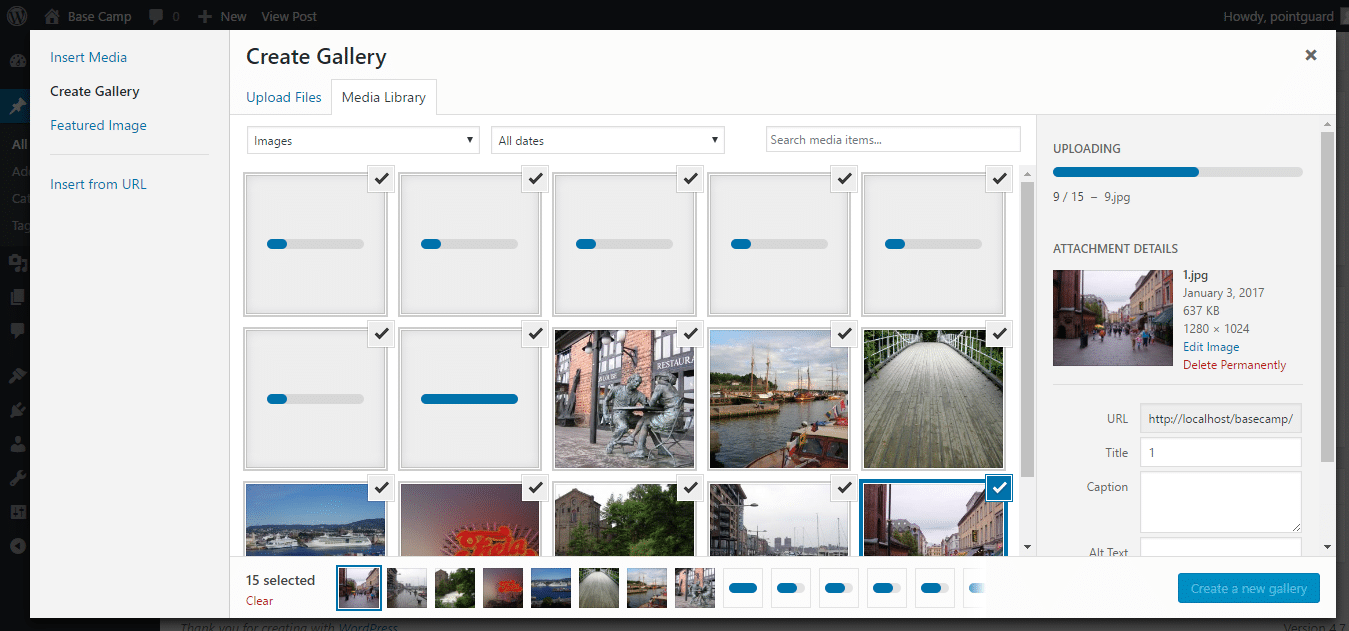 Once uploaded, wordpress gives you the ability to describe each of your uploaded images. Captioning of the images is recommended for your readers to engage more with your posts. It is an easy step, you can add titles to the images, captions, texts as well as descriptions to each and every image and once you are done, you can hit the 'Create a New Gallery' button.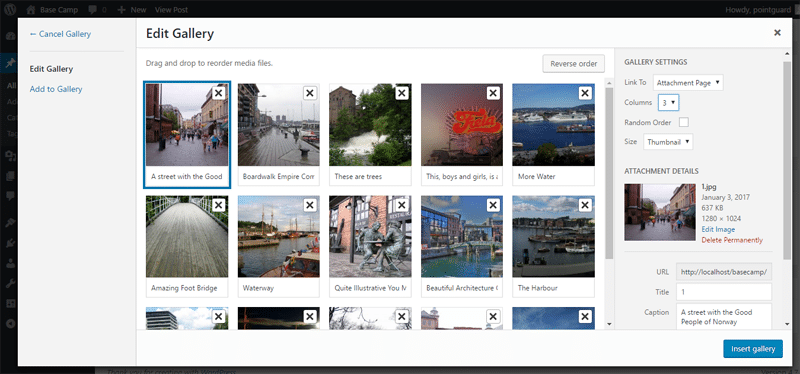 You will then be directed to the 'Edit Gallery' screen where you will have extensive editing of your gallery.
Step 3: Edit Gallery
There are quite a number of actions to perform here. You can add more images, re-order the pics by dragging and dropping, arrange images in random orders, reverse order the images, view the URLs of the images, cancel the whole gallery, and so on.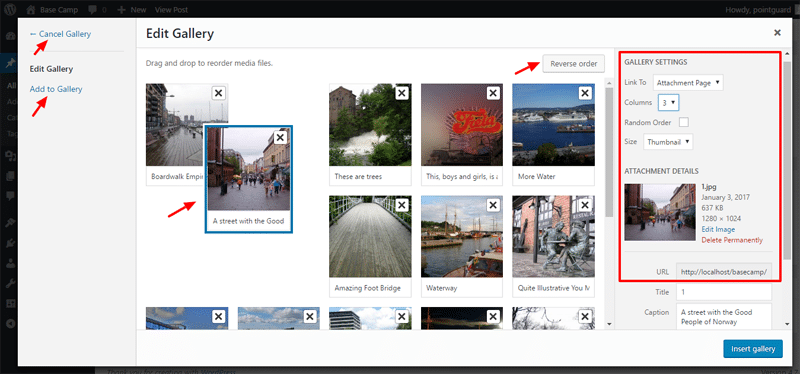 Step 4: Insert Gallery
Once satisfied in step 3 above, click on the 'Gallery' button on your screen. The gallery will appear in form of series of thumbnails on your post or page. You still have a chance of editing the gallery at this point by simply clicking on any of the thumbnails on the screen.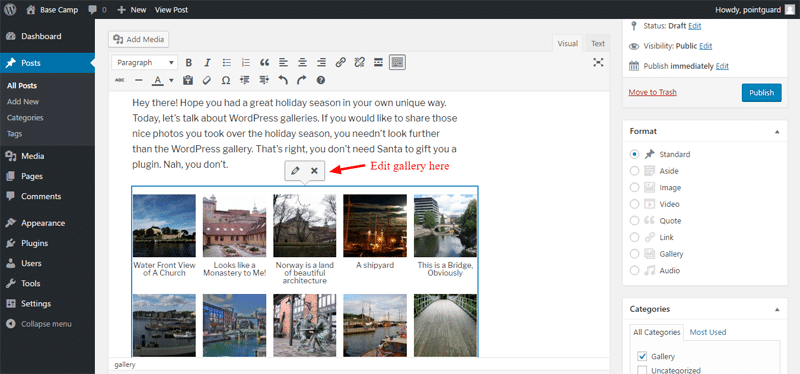 This is the simplest method to execute as counting 1 2 3.. works better for anyone learning how to use and particularly create a wordpress image gallery successfully. In this method, you do not have to use any plugging of which you might not understand how they work in the first place. It's a perfect solution for beginners.
Method 2 – Create Using Plugins
Envira Plugins
Envira plugin is considered the market's best wordpress gallery plugin. It gives you the ability to create responsive, modern, and beautiful image galleries in WordPress. Envira is super fast and comes with immense features like you have never seen in any other plugin. In other words, it is simply the best.
Before carrying out this process, ensure you have installed the plugin on your computer. You cannot perform the steps below without having the plugin installed on your PC.
The following are the steps you need to take in creating an image gallery.
Step 1: Visit the Envira Gallery then go to 'Settings' and enter your license key. You can obtain the key from the Envira website.
Step 2: upon verifying your license key, you can go to the "Add New" page and begin creating your gallery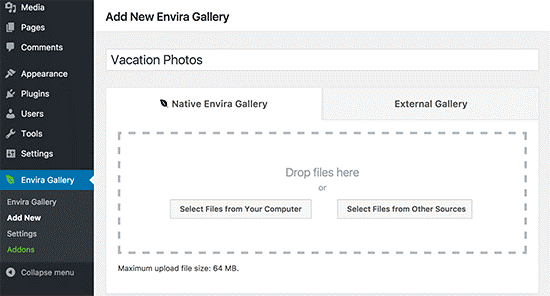 As from the screen, you can add the title of your gallery, and click on the 'Select files from computer' button to get the images from your computer or any drives. You also have the option of selecting files from your wordpress media library by clicking the "select files from other sources" option.
Once uploaded, they will appear as shown below on your WordPress.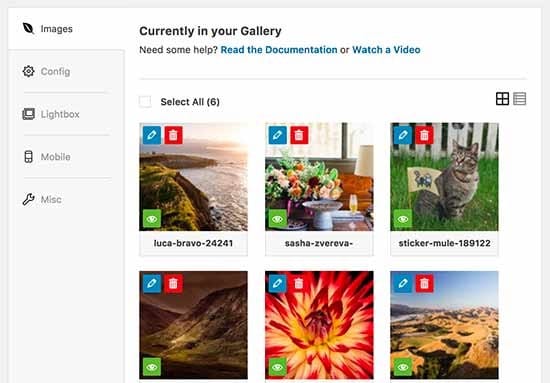 Step 3: You can add captions, titles, and texts to each image you have uploaded.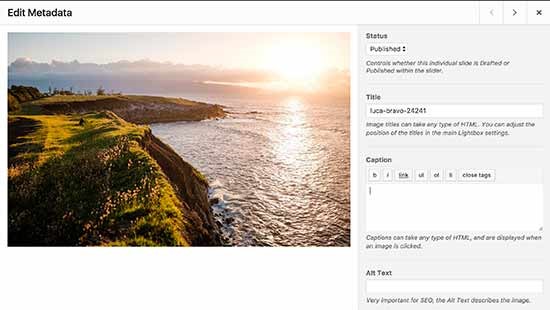 Step 4: you now need to click on the 'config' option on your screen to change the settings of your gallery such as the title, columns, positioning of the captions, heights, margins, thumbnails, etc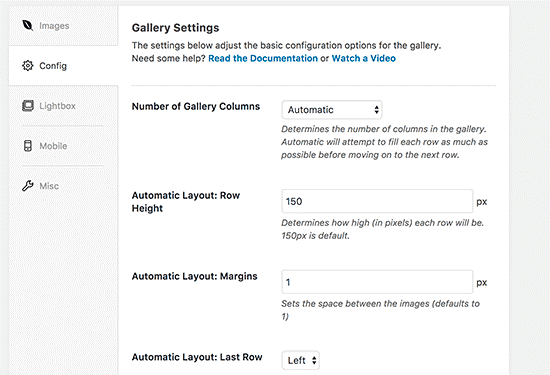 Step 5: You then need to go to the 'Lightbox' tab to allow users to enlarge images and browse them without having to leave the page.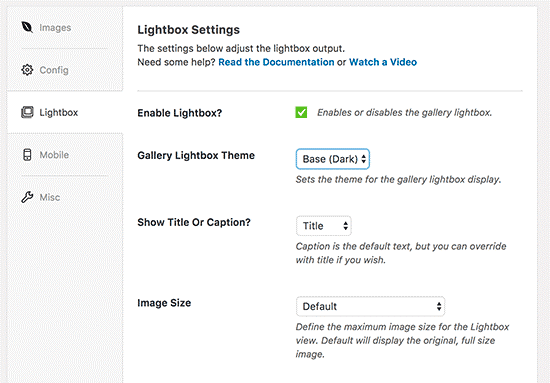 Step 6: Editing the post or page where you want to display the gallery is the next step. Above the post editor, you will find the 'Add Gallery' option that you need to click to bring up a pop up as shown below. After you are done, click on 'Insert' to proceed to the next step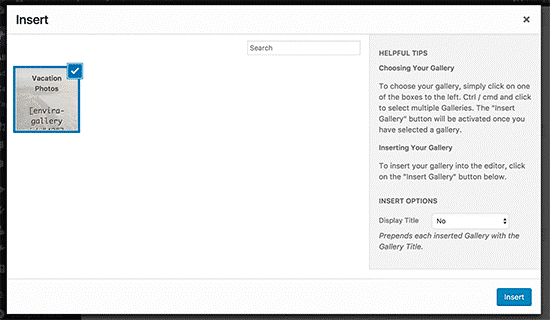 Step 7: You can then save and also publish your post as the final step in all the processes. It is as simple as that.
With the above methods and keenly covered steps, you can create a wordpress image gallery of your customized features and settings. You can enhance visits to your site by having the best wordpress galleries by keenly mastering the methods discussed above. In addition, there are other plugins that work just as the Envira that you can consider if this plugin does not work for you.