This feature is available only for
Premium
members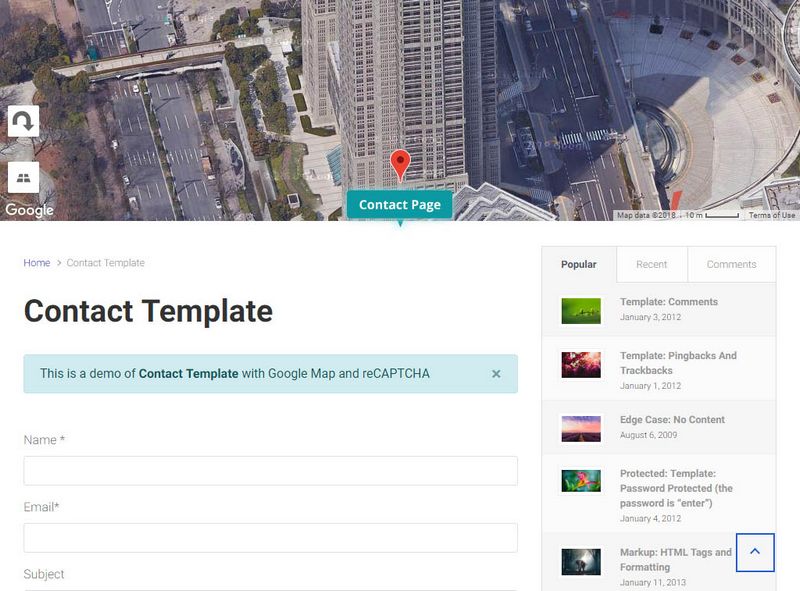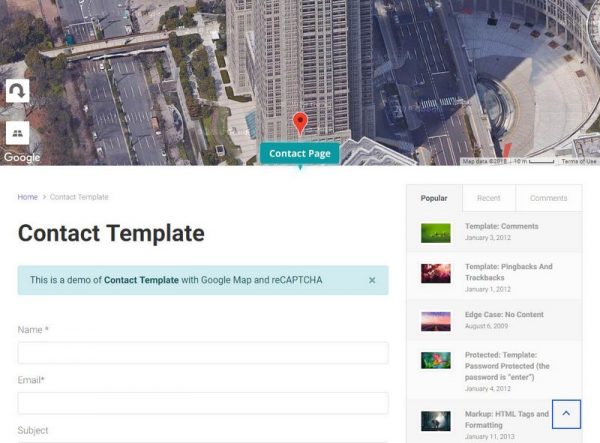 Introduction
The evolve Plus theme has a built-in contact page. With the theme, you'll get a map at the top of the page with a contact form underneath like on the screenshot above.
Creating Contact Page
To set up the contact page, create a page and name it appropriately ("Contact", "Contact Us" etc.) - 3, then on the right-hand side, choose the Contact template from the dropdown template menu - 4. You do not need to enter anything into the write/edit screen here if you don't want to, but you can.
Options
To control the functions of the contact page, go to Appearance   Customize   Contact.
In the settings are available following options:
Enable Google Map Scripts

enable globally the Google Map scripts
Google Maps API

sets the Google Maps API key required for the map function
Google Map Type

controls the Google Map type
Google Map Width

sets the Google Map width
Google Map Height

sets the Google Map height
Google Map Address

this option controls the map address shown (centered) on the map
Map Zoom Level

sets the zoom level of the map on load
Map Scrollwheel

enables/disables the scroll wheel (zooming) on the map
Sent Email Header (From)

defines the email header (name) which will be used in received emails
Email Address

defines the email address where messages are to be sent
Google reCAPTCHA Secret key

sets the Google reCAPTCHA Secret Key which enables the feature
Video Tutorial