Both the evolve and alora themes have built-in contact pages.
With each theme, you'll get a map at the top of the page with a contact form underneath like this.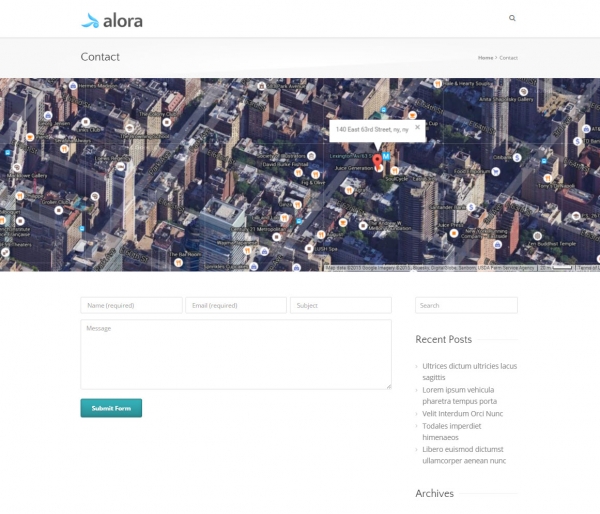 In order to set up the contact page, create a page and name it appropriately ("Contact" "Contact Us" etc.), then on the right hand side, choose the "Contact" template from the dropdown template menu.
If you do not see a section for page templates, then go to the top of the page, click the Screen Options tab on the right hand side, and make sure the Page Attributes box is checked.
You do not need to enter anything into the write/edit screen here if you don't want to, but you can.
In order to control the functions of the contact page, go to Appearance > Theme Options > Contact.
The options in the alora theme offer more control than the options in the evolve theme; however, in both you will be able to do things such as enter the address for the map that appears, put in an email address where messages are to be sent, and more.
reCAPTCHA
In both themes you will also find Google's reCAPTCHA system built in. In order to use that, follow the link provided on the theme options page and sign up, then enter your key.
Please note: When changing the page template to Contact, this will automatically make settings for the contact form and the sidebar. To use an alternative sidebar to the default one, just select an alternative sidebar from the Sidebar drop-down field also on the same page. If you wish to create a custom sidebar, see our section in this document entitled "Creating Custom Sidebars". It is also possible to choose Full Width from the page options if you do not want any sidebar.